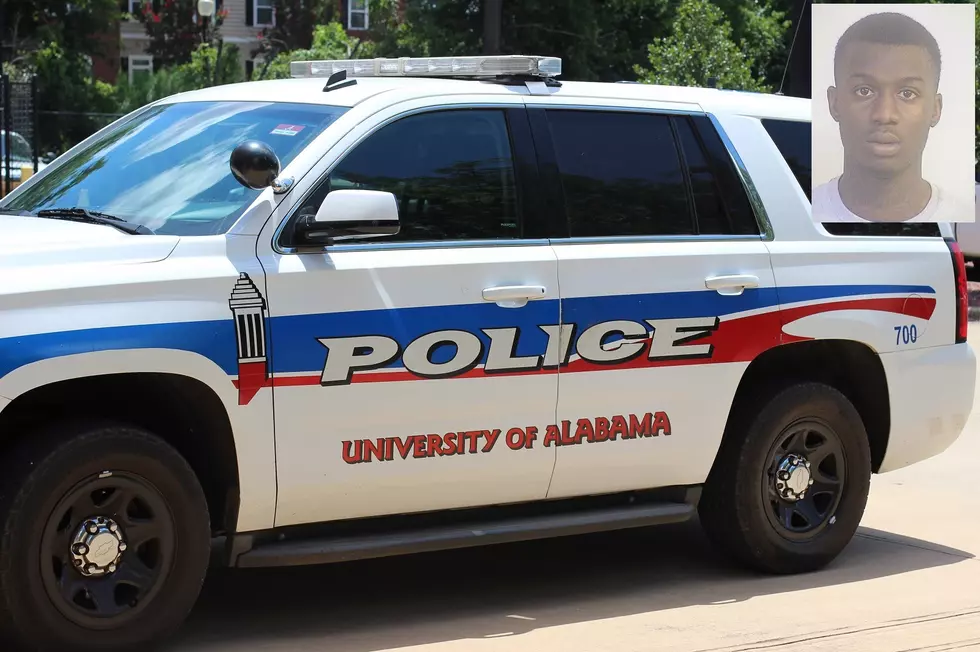 5 Robbed in Tuscaloosa's East Edge Apartments, Suspect Arrested
(Noah Lueker | Tuscaloosa County Jail)
A 20-year-old Eutaw man has been charged with six felonies after he allegedly robbed five people at gunpoint at Tuscaloosa's East Edge Apartments earlier this month.
According to court documents filed Monday, the five victims were in one of the apartments on Jackson Avenue -- and two buildings away from the University of Alabama Police Department's headquarters -- when three men broke in and held them at gunpoint.
The victims told police that the robbers took their cell phones and tried to transfer money through mobile payment apps including Venmo, CashApp and Apple Pay.
They also stole more than $600 cash, a Playstation 4 gaming console, an iPhone and several paintings, according to the deposition.
Enter your number to get our free mobile app
Investigators were able to identify one of the suspects by tracing the accounts to which the robbers attempted to transfer money during the robbery and through social media posts in which he was wearing a hoodie and brandishing a pistol that matched the victims' description of the man who robbed them.
Police identified Isaiah Jamal Farrow, a 20-year-old man from Eutaw, Alabama, as one of the three men involved in the robbery. He was arrested Friday and charged with five counts of first-degree robbery and one count of first degree burglary.
The deposition filed Monday also noted that Farrow was out on bond on a previous arrest for receiving stolen property, and that he has been arrested before for domestic violence harassment and for carrying a pistol without a permit.
Farrow remained in the Tuscaloosa County Jail Tuesday morning on a combined bond of $360,000.
Court records do not indicate if either of the other alleged robbers have been identified or arrested.
Top Stories From The Tuscaloosa Thread (12/14 - 12/18)