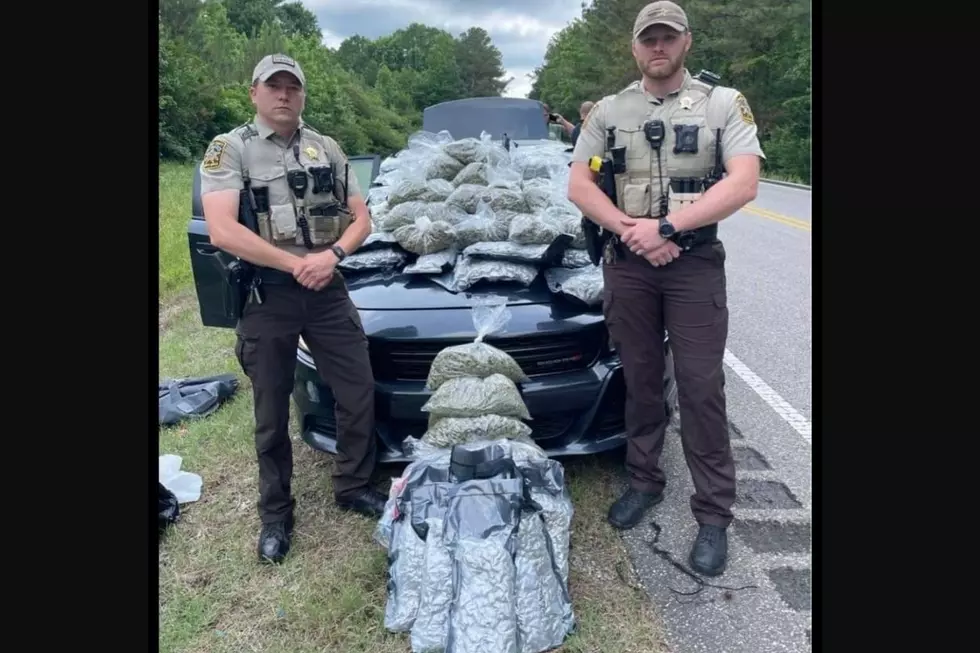 Memphis Man Caught with 129 Pounds of Weed in West Alabama
(Marion County Sheriff's Department)
A man was arrested in Marion County after deputies allegedly found 129 pounds of marijuana during a traffic stop on Monday.
In a since-deleted post from the Marion County Sheriff's Department on Facebook, deputies were conducting a proactive criminal patrol on I-22 near Hamilton.
They stopped a vehicle and during the search of the vehicle, the marijuana was found.
The driver of the vehicle, 32-year-old Christopher Cross, was arrested on trafficking charges.
Court records indicate Cross is a resident of Memphis, Tennessee, and that deputies also found a 9mm handgun during the traffic stop.
Cross is currently held in the Marion County Jail. As of Wednesday afternoon, his bail amount had not been publicly listed and no mugshot was made available.
The Marion County Sheriff's Department did not respond to inquiries from the Tuscaloosa Thread about why their original post was deleted.
Top Stories from the Tuscaloosa Thread (5/16 - 5/23)
22 of the Top Stories published by the Tuscaloosa Thread during the week of May 16th, 2022.
More From Tuscaloosa Thread