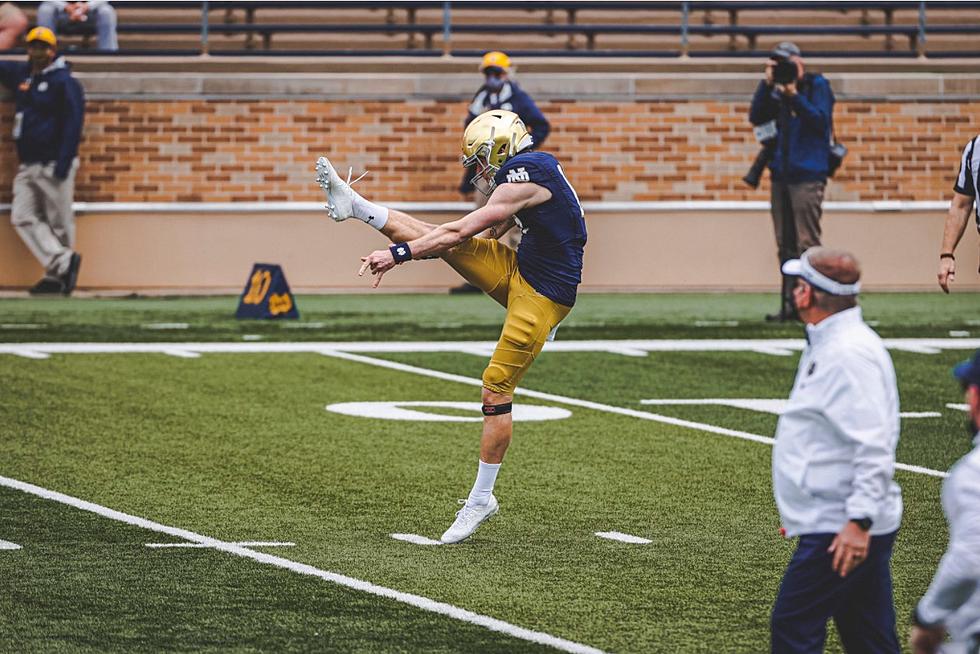 Tuscaloosa Native and Notre Dame Ace Punter Enters Transfer Portal
Photo Courtesy of @jbram_15 Twitter
Former Hillcrest High Patriot and Notre Dame's starting punter Jay Bramblett entered the transfer portal hours after the Irish's second-half collapse against Oklahoma State in the Fiesta Bowl. 247 Sports Composite rated Bramblett as the nation's No. 1 punter in the 2019 recruiting class.
In an exclusive interview with Tide 100.9, Bramblett explained why he decided to enter the transfer portal, how the coaching change was not a factor and what he looks for in his next school.
"Notre Dame is a very special place and it always will be, but it is also a very hard place to be. It takes the right people to fit perfectly at Notre Dame, " Bramblett said. "My biggest thought though is that I want to pursue my master's degree and play in the SEC. The coaching staff changes had no bearing on my decision. I appreciate Coach Kelly and Coach Freeman. I love what Coach Freeman is doing and what he stands for, but I had made the decision privately prior to the change."
"I'm looking for a school that will offer a masters program that will be beneficial for me as well as playing a high level of football closer to home!"
Despite having the No. 1 punter in their backyard, Alabama already had two punters on the roster at the time and didn't offer Bramblett. He committed to the Fighting Irish over the Missouri Tigers in May 2018. He started all three seasons with the Irish, has punted 157 times and totaled over 6,500 yards.
Bramblett said that while he does not have a school on the top of his list, he is excited about all the upcoming opportunities. While the Tide has Australian redshirt freshman James Burnip as the starting punter, Alabama will be on the market to add another punter on the roster.
Will the former No. 1 punter come back to Sweet Home Alabama? This is a name Tide fans should keep their eye on during the post season.
2021 SEC Championship Game Alabama vs. Georgia
The Alabama Crimson Tide defeated the No. 1 ranked Georgia Bulldogs 41-24 to win the 2021 SEC Championship.
More From Tuscaloosa Thread