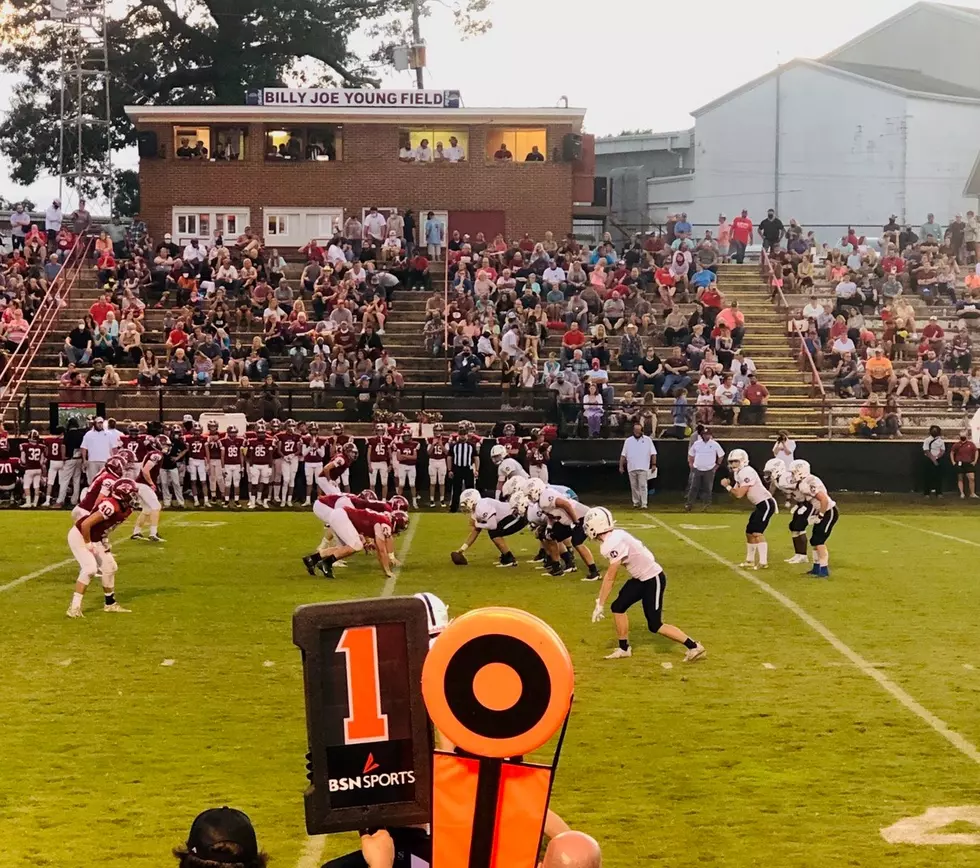 Tuscaloosa County School Board Approves New Football Stadium For Brookwood
Photo By Lacy Gaither
---
Tide 100.9's local high school football coverage is powered by The University of Alabama Online, "Where Legends Log In."
During a Tuesday meeting the Tuscaloosa County School Board approved a construction project that will build a new football stadium, track, track and field house for Brookwood High School. The project will come with a price tag of roughly $18 million and gives the Panthers brand new facilities to continue to grow its sports programs.
A spokesperson for the high school confirmed the new project's approval on Facebook on Tuesday afternoon and thanked several key members of the Tuscaloosa County Board of Education for advancing the project to its current stage.
The Panthers have played at Billy Joe Young Stadium since the 1940s according to sources close to the school, meaning new facilities are long overdue.
Several contractors will work together to see the new facilities created. Price Construction Company won the sitework bid, Hellas Construction will oversee the turf and track, K&A Builders are in charge of general works, Browning Masonry Company will handle the masonry, Jimmy Hall Plumbing Company will handle the plumbing on site, Hughes & Mullenix will handle HVAC and Taylor Electrical Contractor will handle the electricity.
In total the project stands to cost $18.2 million.
The project is reportedly set to get underway as soon as possible and the goal is to have the new facility operational in time for the 2023 football season.
High School Football Week 5: Brookwood at Hillcrest Gallery
Photos from the Brookwood vs Hillcrest game. Hillcrest won 44-0.
Hueytown vs Brookwood High School Football Week 3
West Blocton Vs. Brookwood Week 2
West Blocton Vs. Brookwood week 2. Brookwood defeated West Blocton 14-13
More From Tuscaloosa Thread