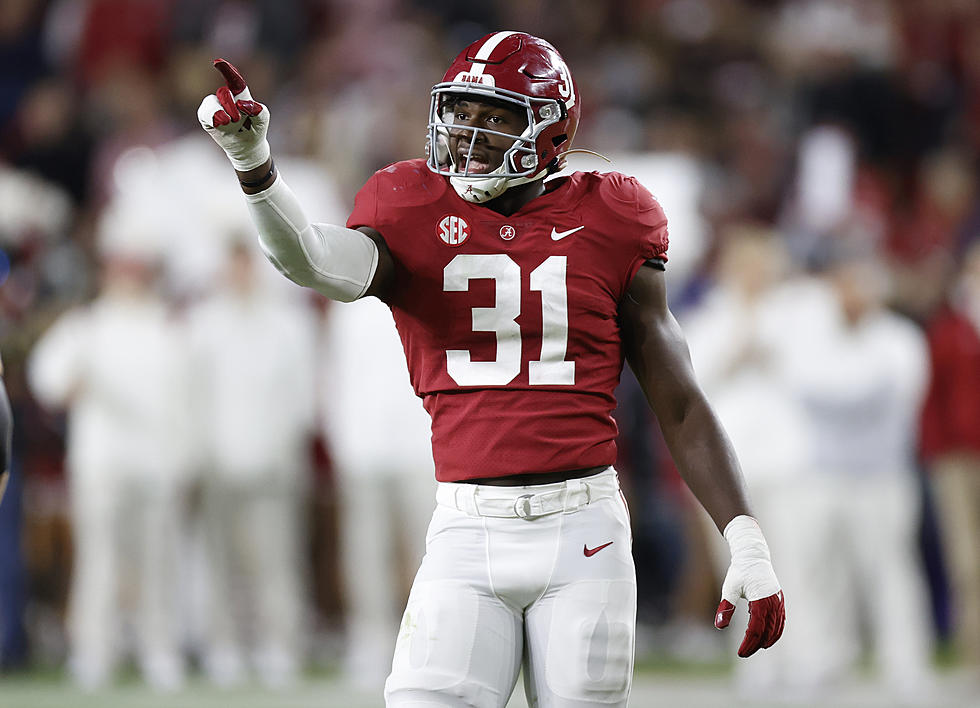 Top NFL Evaluator Has Historic Praise For The Terminator
Crimson Tide Photos / UA Athletics
NFL scouts work 365 days a year to evaluate talent in preparation for the NFL Draft. Even media scouts work hard to crunch film and provide fans with accurate comparisons and no one works harder than NFL Networks Daniel Jeremiah.
On Friday, Jeremiah published his "First Look" evaluation of Alabama Edge defender Will Anderson.
In short, Jeremiah called Anderson, "as polished and explosive as any pass rusher I've ever evaluated."
Jeremiah has been in the scouting industry since 2003, working with the Baltimore Ravens, Cleveland Browns and Philadelphia Eagles before landing his current role with the NFL Network.
He's evaluated guys like Terrell Suggs, Robert Mathis, DeMarcus Ware, Miles Garrett, T.J. Watt and countless others during his time in the industry. In fact, Jeremiah compares The Terminator closest to eight-time Pro Bowler and former No. 1 overall pick Von Miller.
"I realize this is high praise but I got the same vibe watching Anderson that I did when I studied Miller coming out of Texas A&M in 2011. Both guys have very long arms. They understand how to set up blockers and finish. They are devastating on the backside versus the run and they play with excellent effort," writes Jeremiah. 
Jeremiah, admittedly only poured over four games worth of 2021 tape, Mississippi State, both Georgia games and the Cincinnati Cotton Bowl matchup. However, with the small sample size he's able to see Anderson's strengths as a pass-rusher, run defender and even his ability in pass coverage.
Outside of the junior's natural ability as a football player, Jeremiah writes, his most special quality is his competitive energy. Anderson can be seen giving maximum effort defending extra-points despite his defense having just allowed a touchdown. Jeremiah notes that this quality, combined with his physical gifts is what makes Anderson the best college player in America.
Crimson Tide Will Anderson Jr. 90s Playlist
Here are some songs that we think Alabama Crimson Tide player Will Anderson Jr. should add to his playlist, or better yet, he should just listen live on the free WTUG app.
2021 SEC Championship Game Alabama vs. Georgia
The Alabama Crimson Tide defeated the No. 1 ranked Georgia Bulldogs 41-24 to win the 2021 SEC Championship.
Most Dangerous Cities in Alabama
Find out if your city made the 10 Most Dangerous Cities in Alabama list.
More From Tuscaloosa Thread