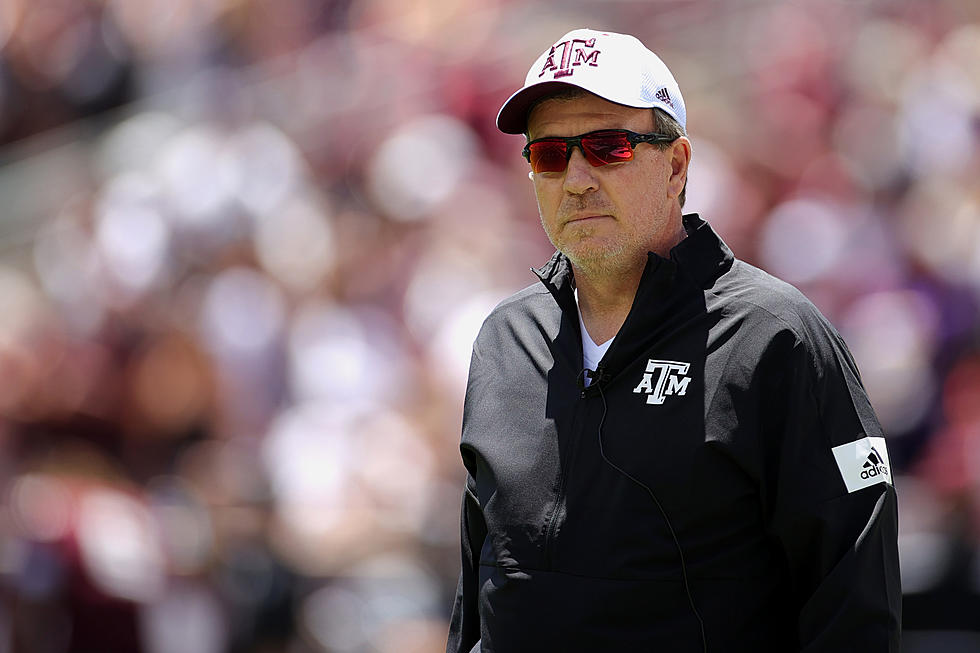 "Some People Think They're God," Jimbo Fisher Responds to Nick Saban
Getty Images
Jimbo Fisher called an emergency press conference Thursday morning to respond to comments made by Nick Saban at an event on Wednesday night in Birmingham.
Saban called the Aggies out for "buying their entire team," and went on to even mention other prominent programs that have, in his eyes, done similar things.
Fisher responded on Thursday at his presser at Kyle Field, and held absolutely nothing back when addressing what Saban had said about his program.
Fisher said, with a fiery tone in his voice, "Some people think they're god. Go dig into how god did his deal, you may find out a lot of things you don't want to know," the Aggies coach continued," We build [Saban] up to be this czar of football, go dig into his past, or anyone that's coached with him."
Fisher furthered his comments against coach Saban, continuing with the biblical theme, saying, "In that talk right before he said that about us, wasn't he soliciting funds from the crowd? It's amazing wasn't it? When you walk on water, I guess it doesn't matter."
Texas A&M makes the trip to Tuscaloosa this season on October 8, 2022 for week six matchup that has quickly become the season's most highly anticipated game. Last year, Fisher and the Aggies handed Saban his first ever loss to a former assistant, and will look to hand the legendary coach another one this season.
Highest Rated Recruits of the Saban Era By Year
Check out Alabama's highest-rated recruit from each Crimson Tide recruiting class during the Nick Saban era.
Crimson Tide's NFL Draft First-Rounders During Saban's Tenure
Take a look back on the Crimson Tide's first round selections under head coach Nick Saban.
Alabama Football's Record Against the SEC & Other Major Opponents
The Alabama Crimson Tide is 929-331-43 all-time in college football. See how the records fall against the Tide's SEC rivals and other top programs in the nation.
More From Tuscaloosa Thread