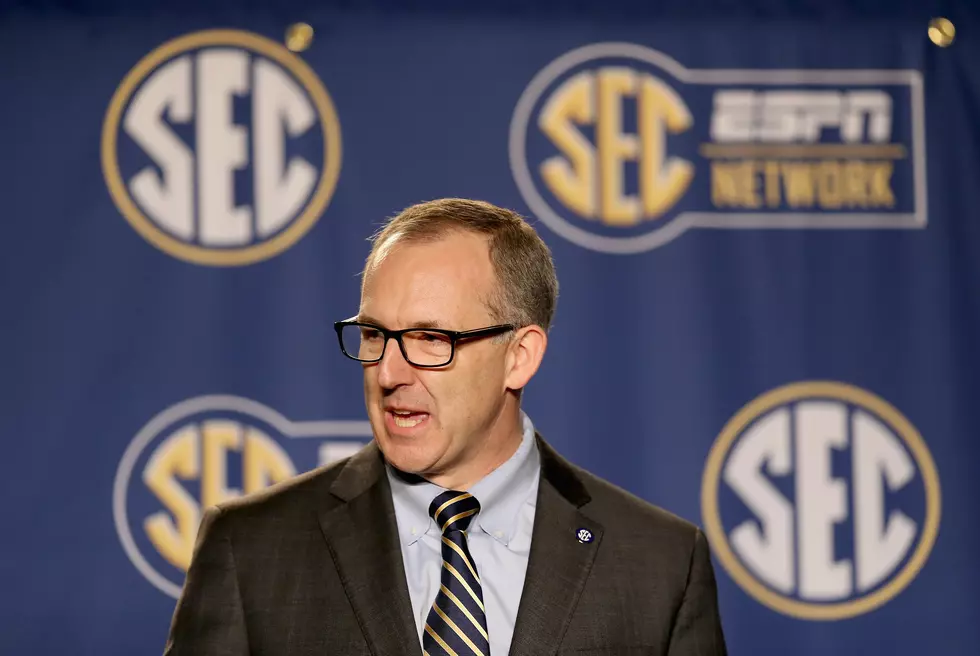 Sankey: Concern for Season 'High to Very High'
Getty Images
SEC commissioner Greg Sankey expressed his anxieties for the upcoming football season on ESPN radio yesterday.
"We are running out of time to get things right," Sankey expressed.
A decision from the SEC won't be made until late July, but the mood across the sports world has grown solemn with many conferences announcing that no non-conference games will be played this year.
Sankey, however, said that the decisions already made by other conferences will not determine what the SEC does. "... I don't feel any pressure because of somebody else's decisions. We're trying to make the right decision for us, the Southeastern Conference."
"It does have an impact because I've said publicly we're all linked nationally, so when other people make decisions, yup, there's an impact, but also we're going to look at our situation and make a decision that's appropriate for the Southeastern Conference and most importantly for the health of our student-athletes."
Alabama's season opener against USC has already been cancelled due to the Pac-12 announcing that only conference games will be played. While unfortunate, ramifications could be worse for rivals in different conferences. With three Power 5 conferences already announcing no non-conference games, rivalry games like Florida-Florida State, Clemson-South Carolina and Kentucky-Louisville may have to be scrapped for 2020.
Many others have expressed their concerns, including Paul Finebaum, who said on ESPN last week that he doesn't believe a college football season will happen. While Sankey is understandably worried about a total cancellation, there is still hope among the Power 5 that a conference-only season could be a viable solution to the situation around COVID-19.
Top-10 All-Time Rushers
More From Tuscaloosa Thread