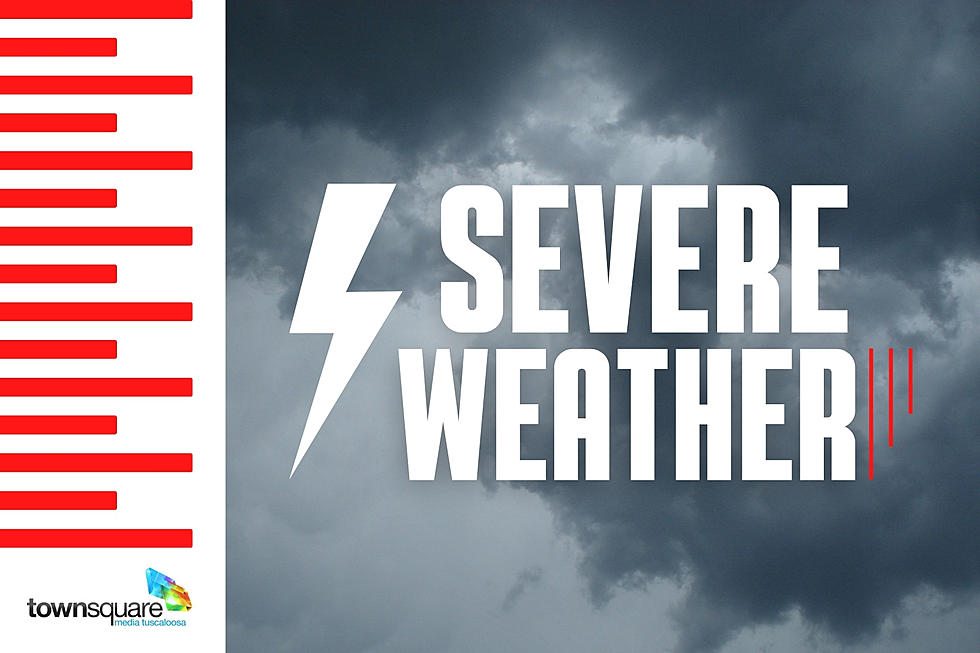 Real-Time Severe Weather Updates for West Alabama
Canva
Weather Alerts:
Special Weather Statement: Strong thunderstorms with wind gusts up to 50 mph are expected in Tuscaloosa, Bibb, Perry, and northeastern Hale through 5:30 p.m.
Severe Thunderstorm Watch for Bibb, Cherokee, Etowah, Greene, Hale, Marion, Sumter, Tuscaloosa, Walker, Winston [AL] till 7:00 PM CDT
As conditions change, the National Weather Service has the following advice:
If outdoors, consider seeking shelter inside a building.
Torrential rainfall could lead to flooding. Do not drive your vehicle through flooded roadways
Lingtning can strike 10 miles away from a thunderstorm. Seek a safe shelter inside a building or vehicle
Expiries
Severe Thunderstorm Warning for Lamar, Marion, Blount, Fayette, Pickens, Tuscaloosa [AL] expired.
Stay tuned to the Tuscaloosa Thread for updates.
Things To Have Before It Rains
Severe Weather Terminology You Should Know
More From Tuscaloosa Thread