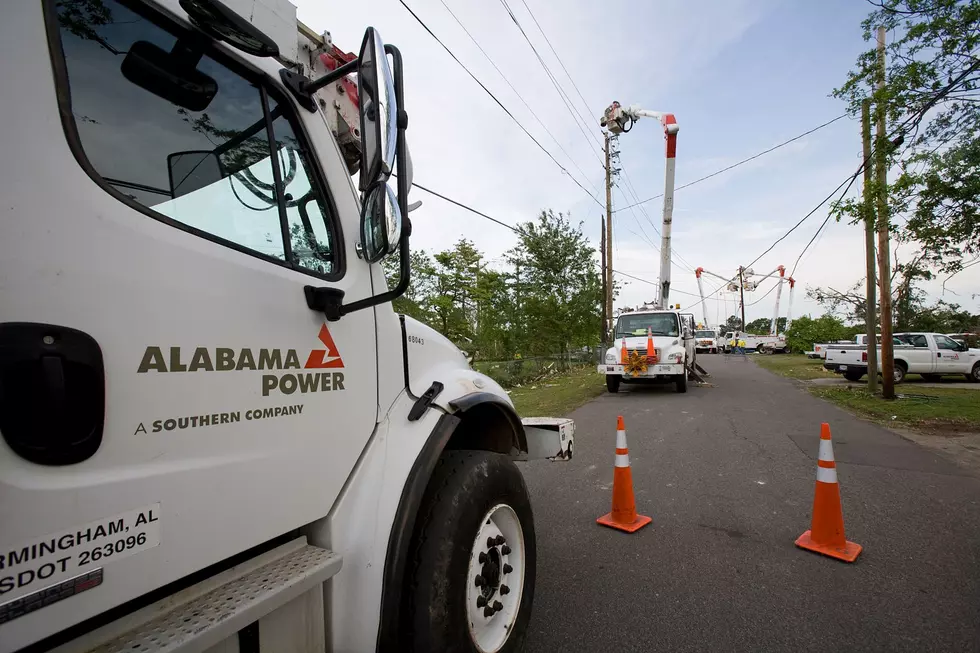 Power Outage, Storm Damage Reports for West Alabama and Tuscaloosa, Alabama
Alabama Power
Multiple warned storms have caused damage and power outages across West Alabama Tuesday.
Alabama Power has confirmed that 3,400 residents are without power in West Alabama alone. As of 4:45 p.m. there are 390 reported outages in Tuscaloosa County, 400 in Bibb, 500 in Fayette, and 1,200 in Sumter County.
Don Hartley, Division C Coordinator for the Alabama Emergency Management Agency reports the Northport Fire Department and Northport Police were called to 2001 Lurleen Wallace Boulevard at approximately 4:56 p.m. when a vehicle near Piggly Wiggly was struck by lightning and caught fire.
Hartley also says Tuscaloosa Police were called to the intersection of 19th Street and 10th Avenue when a vehicle was stranded in flood waters.
The Tuscaloosa County Sherrif's Department reports flooding at 21250 Gorgas Road and that Canyon Road is currently covered by water.
The Northport Police Department has reported trees down at 19th Street and 20th Avenue, and Public Works is currently on the scene.
Townsquare Media Tuscaloosa Traffic Reporter "Captain" Ray Allen reports trees are down on Queen City Avenue at 15th Street and on JVC Road. Flooding issues have been reported on 35th Street as well.
NWS storm spotters report that a tree is currently down on Hagler Road in Samantha, just north of Tuscaloosa.
Multiple trees are down on I-20/59 between York and Cuba, and trees have also been reported to be downed on Sheepskin Road in Cuba.
EMA personnel reports trees down on Co. Road 14, Co. Road 43, and Co. Road 208 in Greene County. Trees are reported to be down in Knoxville as well.
In Hale County, there are trees down on Highway 14 near Greensboro. There are also reports of trees down near the Greene and Hale County line, and a mobile home was destroyed by high winds three miles south of Greensboro.
Townsquare Media Tuscaloosa's Operation Storm Watch is brought to you by Safe-T Shelter. Visit their website here to see their selection of residential and commercial safe rooms and storm shelters. To contact a Safe-T Shelter representative, click here to visit their Facebook page.
Check out the latest radar models here:
If a tornado warning is issued in our area, Townsquare Media Tuscaloosa Operation Storm Watch will provide you with live and local team coverage, including wall-to-wall weather with James Spann.
To view the latest weather updates and information, click here.
TIPS: Here's how you can prepare for power outages
KEEP READING: What to do after a tornado strikes
KEEP READING: Get answers to 51 of the most frequently asked weather questions...
More From Tuscaloosa Thread