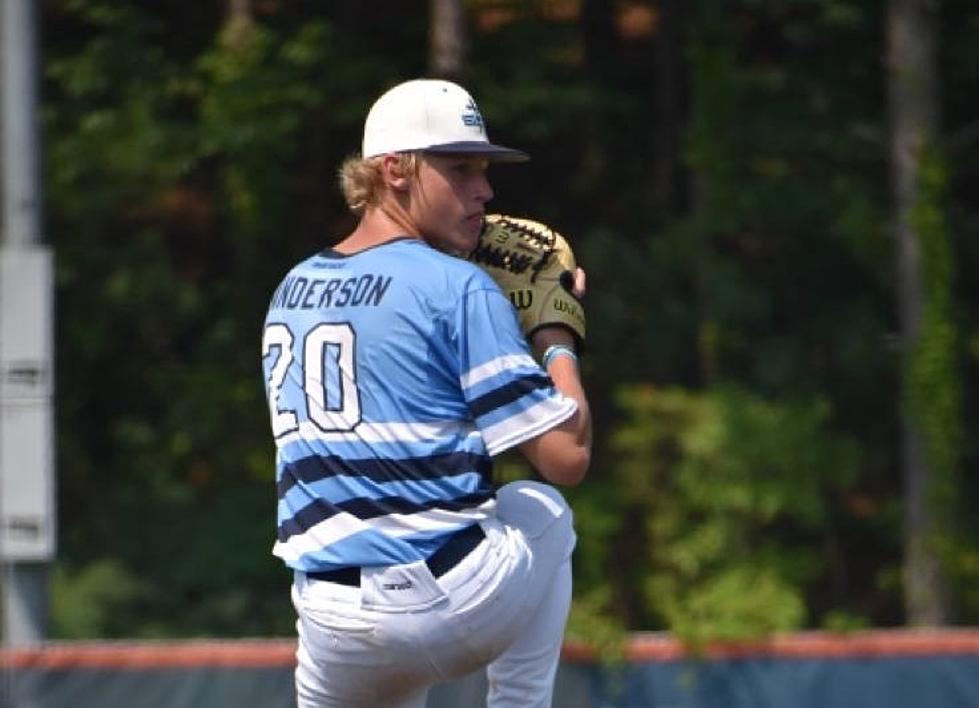 Northridge Jaguar Left Hander, Jack Sanderson Commits To Auburn
Photo Courtesy of Jack Sanderson
Northridge High School sophomore and left-handed pitcher Jack Sanderson announced on his social media that he has committed to play baseball in the SEC for the Auburn Tigers. Sanderson, a 6-foot-4 left-handed pitcher caught the attention of colleges after being elevated to the Northridge varsity team late in his freshman year and playing for the East Coast Sox travel ball team.
College coaches got to see Sanderson in a high profile games with the East Coast Sox. The Auburn Tigers invited him to a camp and not long after offered him a scholarship. Sanderson chose to commit to the Auburn Tigers over pursuing options with Mississippi State, Alabama and Clemson.
"I'm 100% with Auburn, I really feel confident about that decision and the coaching staff there to make me a better player and a better person, to the Tigers," said Sanderson
Sanderson called Auburn pitching coach, Tim Hudson a "first-class" man. Hudson spent 17 seasons in the major leagues, winning the World Series in 2014 and was a four-time MLB All-Star. The Atlanta Braves Hall of Fame member returned to his college stomping grounds as pitching coach in January 2020.
"I went down there and met him and he treated everyone with respect and he's probably one of the greatest pitchers in baseball history but you would never know it. He's a good guy, I like him and Butch Thompson they're both real nice people," said Sanderson.
The young pitcher throws a four-seam and a two-seam fastball ranging 83-85 mph. He's also got a slider to throw and a change-up as well as he's focusing on developing his strength and mechanics.
"We're excited for Jack, we're happy for him. He deserves it, he works extremely hard, he's obviously got some God-given talents and abilities and size and things like that and being left-handed really helps but him and him and his work ethic really put him up there," said Northridge head baseball coach Guy Howard. "I couldn't be more excited for him. It's a good fit. Auburn is in the SEC and in our state that's where a lot of pitchers end up going and a lot of pitchers end up getting drafted from. I think that's what helped Jack make the decision to go across the state there and their track record of getting pitchers to the next level, so we're excited for him, it's good for our program."
Sanderson is the son of Tuscaloosa Academy head basketball coach Barry Sanderson and the grandson of former Alabama basketball coach Wimp Sanderson.
CHECK IT OUT: 100 sports records and the stories behind them
Alabama Crimson Tide Baseball Strikeouts Leaderboard
Look back on Alabama's top 10 strikeout artists in program history.
KEEP READING: Here are 50 of the most famous sports goofs
More From Tuscaloosa Thread