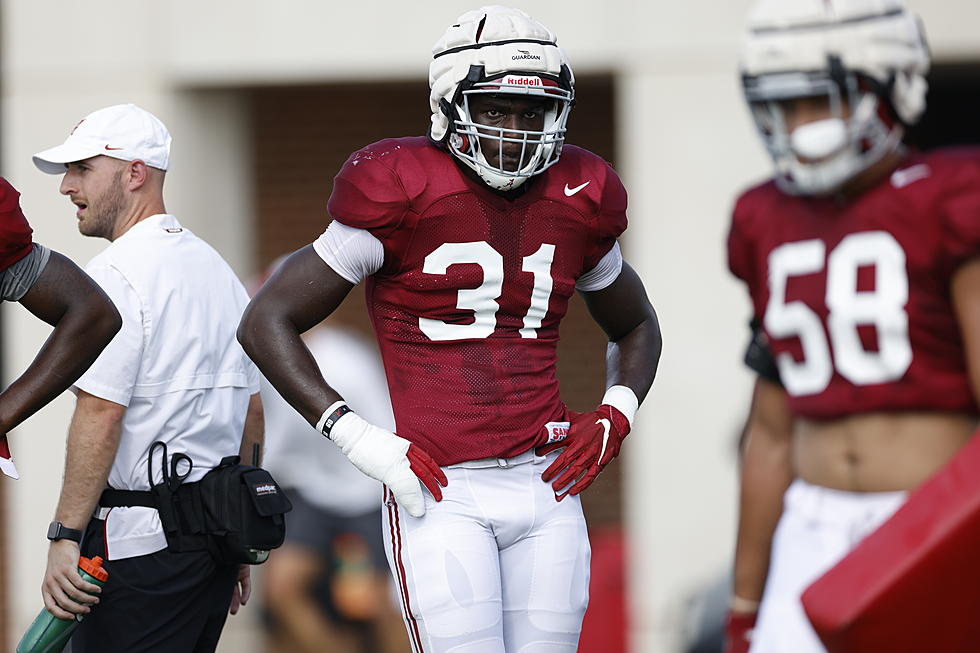 Nick Saban Says Will Anderson Is "Day-To-Day" After Suffering a Lower Body Injury
Crimson Tide Photos / UA Athletics
Sophomore outside linebacker Will Anderson left Saturday's game against Mercer in the second half after sustaining a "lower extremity injury." Anderson spent time in the medical tent on the sideline before walking into the locker room under his own power.
"Will Anderson, Jr. has been encouraging. Probably a day off today, he's day-to-day, we're more encouraged than after the game. We'll see how he progresses through the course of the week," said Alabama head coach Nick Saban at his Monday press conference.
Saban revealed in his post-game press conference that the medical staff was evaluating Anderson's knee but that the staff is encouraged with where Anderson is after further evaluation.
Anderson entered the year with massive hype after a strong freshman season. The outside linebacker from Georgia was named the Shaun Alexander FWAA Freshman of the Year in 2020 after finishing second in the SEC in sacks and leading the nation in quarterback pressures.
Through a game and a half in his sophomore campaign "The Terminator" has tallied 10 tackles with two for a loss and a sack.
Anderson's presence on the 2021 Crimson Tide defense is of even greater performance after the Tide lost his counterpart, Chris Allen, for an indefinite amount of time with a foot injury.
The Crimson Tide opens SEC play this weekend by going on the road to take on Florida in "The Swamp". If Anderson in unavailable for Alabama expect to see Chris Braswell, Dallas Turner and possibly King Mwikuta earn snaps in his place.
Alabama vs Miami Week 1 2021
The Alabama Crimson Tide went to Atlanta and beat Miami 44-13 in Mercedes Benz Stadium. Nick Saban is now unbeaten in season openers with Alabama.
Alabama's Top 10 Athletes - Fall 2021
The Alabama Crimson Tide boasts an extremely successful athletic department with amazing athletes playing multiple sports. The top 10 athletes include national champions, an Olympic athlete, SEC champions and various record holders.
Hillcrest Patriots @ Tuscaloosa County Wildcats - Aug. 27, 2021
On Friday, Aug. 27, the Hillcrest Patriots defeated the Tuscaloosa County Wildcats for their annual rivalry game 35-10. This is the eighth straight win for the Pats over County High.
More From Tuscaloosa Thread