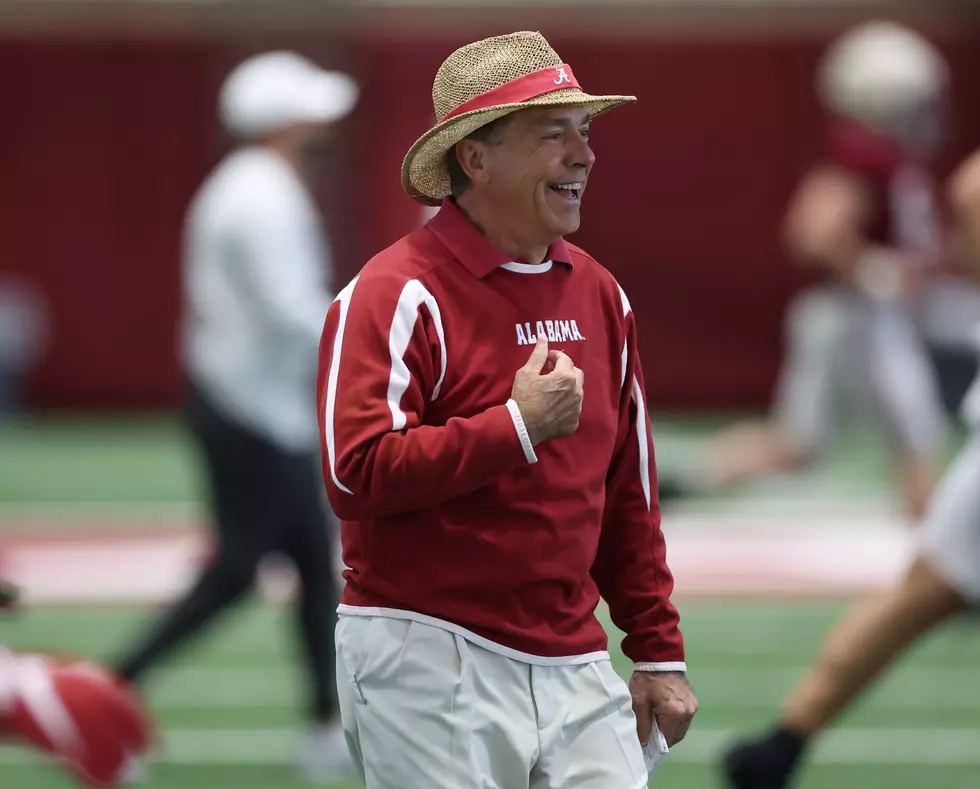 Nick Saban Emphasizes the Importance of Mental Health
Crimson Tide Photos / UA Athletics
Alabama football head coach Nick Saban has been tasked with leading over 100 collegiate athletes every year for nearly two decades at the University of Alabama. These athletes are among the most highly watched, criticized, scrutinized and sometimes down right disrespected people for a miscue they made playing a game.
Saban is laser-focused on having the players improve each and every day physically, so they can win on the field. Eating right, conditioning and working out are all part of a daily routine to prepare for battle on Saturday.
Of equal importance is the mental health and well-being of the individuals. In a recent interview with Stephanie Gosk of NBC, Saban shared his thoughts on mental health.
"We're all going to have bad things that happen. But, our ability to overcome those negatives is going to go a long way in helping us be successful," Saban said.
This past summer offensive lineman Javion Cohen opened up about his own personal mental health struggles.
Cohen saw it as an opportunity to share the good things that came out of his hard time. Actively sharing mental health success stories is a great way to combat the stigma that surrounds the health of the mind.
"It's always good to emphasize with people, take help when help is there to be given. It's not a bad thing," Saban said.
Alabama defensive lineman DJ Dale also developed some depression when he was dealing with a knee injury.
"[Saban] told me that he appreciated me and that he knew I was a tough player," Dale said. "I didn't want him to think that I was weak or turning my back against the team, but it was the complete opposite."
Saban's engagement with his players on mental health is paying off. Former Alabama quarterback Jalen Hurts has recently partnered with BetterHelp, a mental health organization that works to make therapy easily accessible to everyone.
Students at the University of Alabama can access resources and help through the counseling center.
KEEP READING: Here are 50 of the most famous sports goofs
30 famous people you might not know were college athletes
Stacker
dug deep to find 30 celebrities who were previously college athletes. There are musicians, politicians, actors, writers, and reality TV stars. For some, an athletic career was a real, promising possibility that ultimately faded away due to injury or an alternate calling. Others scrapped their way onto a team and simply played for fun and the love of the sport. Read on to find out if your favorite actor, singer, or politician once sported a university jersey.
More From Tuscaloosa Thread