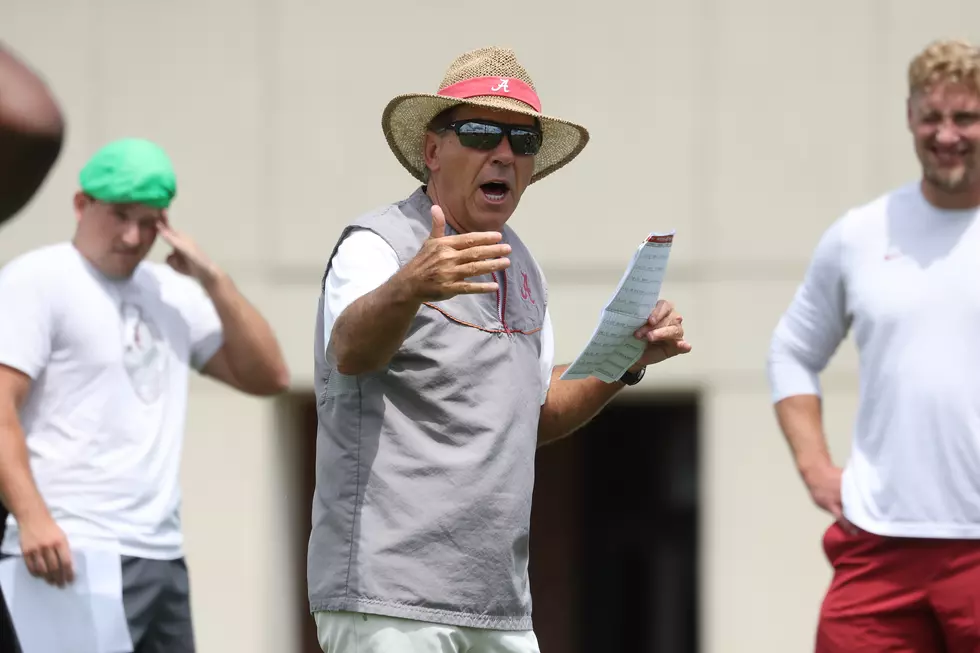 LOOK: Alabama Opens Practice For Saban's 16th Season
Crimson Tide Photos / UA Athletics
The Alabama Crimson Tide hit the practice field for the first time in the fall of 2022. Nick Saban opens his 16th season in search of his seventh national championship in his Alabama tenure. The Tide welcomes back two of college football's most special players in Heisman Trophy winning quarterback Bryce Young and Nagurski Award winning edge defender Will Anderson.
"We're excited to be back practicing again. Had really good work all summer. Good work in the offseason. Continue to try to build on that during camp. And I don't care what you do in preparation, when you start practicing it's just a little bit different. So today's an opportunity for every player to see where they are and what they have to do to get where they want to go," said Saban.
Alabama welcomes back 15 starters and 51 lettermen for the 2022 season. On offense, five starters and 23 lettermen returned, while on the defense, seven starters and 24 lettermen are back on the field, with all three starting specialists returning, as well.
Alabama's First Fall Camp Practice 2022
Crimson Tide Class of 2023 Commits
A look at all Alabama commits from the class of 2023.
Crimson Tide Dads
Take a look at these Alabama dads and wish each of them a Happy Father's Day!
More From Tuscaloosa Thread