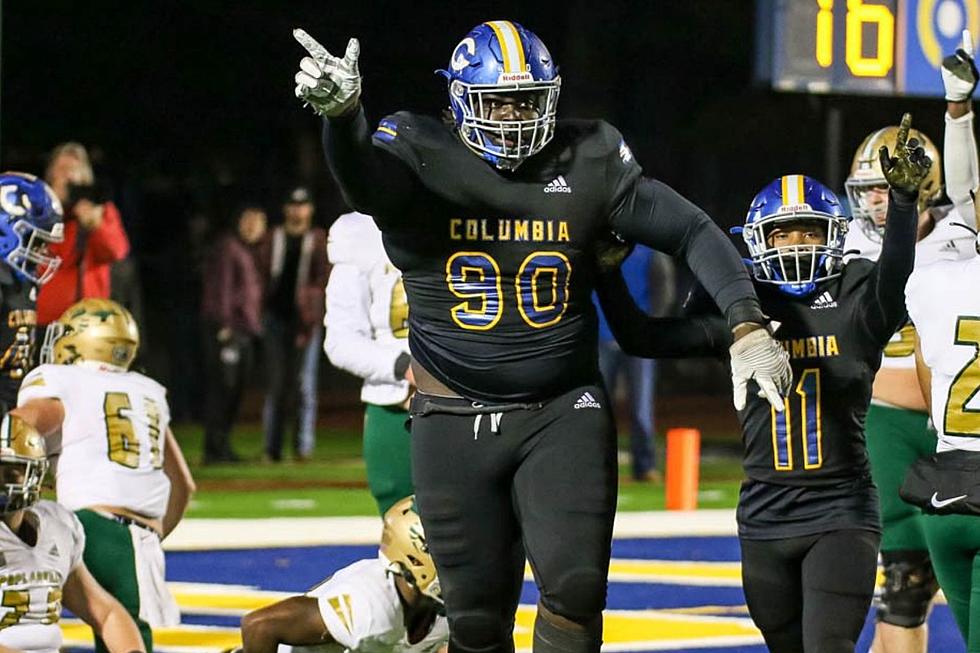 Jaheim Oatis, 4-Star Defensive Tackle, Signs with Alabama
Photo Courtesy of Jaheim Oatis | @JaheimOatis
Jaheim Oatis, a 4-star defensive tackle out of Columbia High School out of Columbia, Mississippi, has officially signed his national letter of intent to play his college ball for the Alabama Crimson Tide. Oatis originally committed to Alabama in April.
The massive 6-foot-4, 370lbs defensive lineman was named the Mississippi's Class 4A Mr. Football after totaling 55 tackles with 22 coming for a loss, additionally, he secured five sacks in 2021.
His size would insinuate a true nose tackle à la Jordan Davis at Georgia, but the numbers tell a different story, as does the scouting report. 247Sports's Clint Brewster praises Oatis's versatility and athleticism across the defensive front: "[He has] very long arms with heavy hands and uses them with great force to push through the line from the defensive tackle positions. Has the upper body power to stun and detach from blocks. Looks comfortable playing the outside shades and two-gapping but projects as an interior space-eater type at the next level. Shows excellent upfield movement and lateral explosiveness for his size. Attacking player that doesn't wait for action. Diagnoses and finds the ball quickly. Shows nimbleness and good retrace"
Alabama defensive line room is absolutely loaded, Saban even said before the season there were at least nine players who could contribute. The only players Alabama will lose in this regard to graduation will be Phidarian Mathis and LaBryan Ray. Still, as players like DJ Dale, Tim Smith and Byron Young have shown in their careers, the rotation on the defensive line grants opportunities to those who can take them.
Joining him in the 2022 recruiting class across the defensive line will be Khurtiss Perry, a 4-star defensive lineman out of Montgomery and Isaiah Hastings a 4-star prospect out of Clearwater, Florida.
According to the 247Sports Composite Rankings, Oatis is ranked ninth defensive lineman in the country, the second overall player in Mississippi, and 60th player in the country.
Alabama Crimson Tide All-Time Sacks Leaderboard
2021 SEC Championship Game Alabama vs. Georgia
The Alabama Crimson Tide defeated the No. 1 ranked Georgia Bulldogs 41-24 to win the 2021 SEC Championship.
More From Tuscaloosa Thread