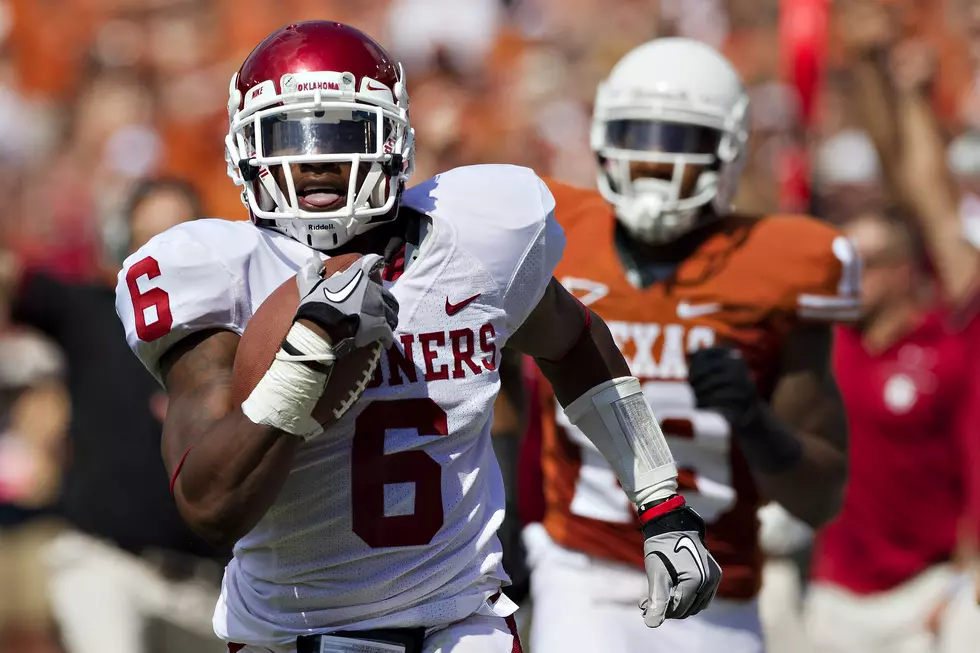 Oklahoma and Texas Approved to Join SEC Early
Getty Images
Texas and Oklahoma will be joining the Southeastern Conference in 2024, a year earlier than expected, according to college football writer for Sports Illustrated Ross Dellinger.
The SEC originally approved the move for the two programs to join the conference back in July of 2021 and was supposed go into effect on July 1, 2025, however, due to negotiations by all parties involved, they came to an agreement to allow the Longhorns and Sooners to exit early.
"As part of the exit agreement, the Longhorns and Sooners will owe a combined $100 million to the conference, much of which will be distributed to the eight Big 12 legacy universities to offset an expected decrease in their 2024 conference revenue. The $100 million will be a deduction from their yearly distribution over the next two years. Details of any Fox and ESPN agreement were unclear, but Fox is expected to receive additional inventory or compensation for the loss of the two schools in '24," wrote Dellinger. 
The SEC sent out a press release about the move moments after the news broke on Thursday evening.
"The Southeastern Conference learned today of the decision by the Big 12 conference to altar the membership exit date for the University of Oklahoma and the University of Texas," said the SEC. "We are continuing our preparation for this membership transition, and we look forward to welcoming the conference's new members and moving into our future as a 16-team league."
Nick Saban's Coaching Tree: Where Are They Now?
More From Tuscaloosa Thread