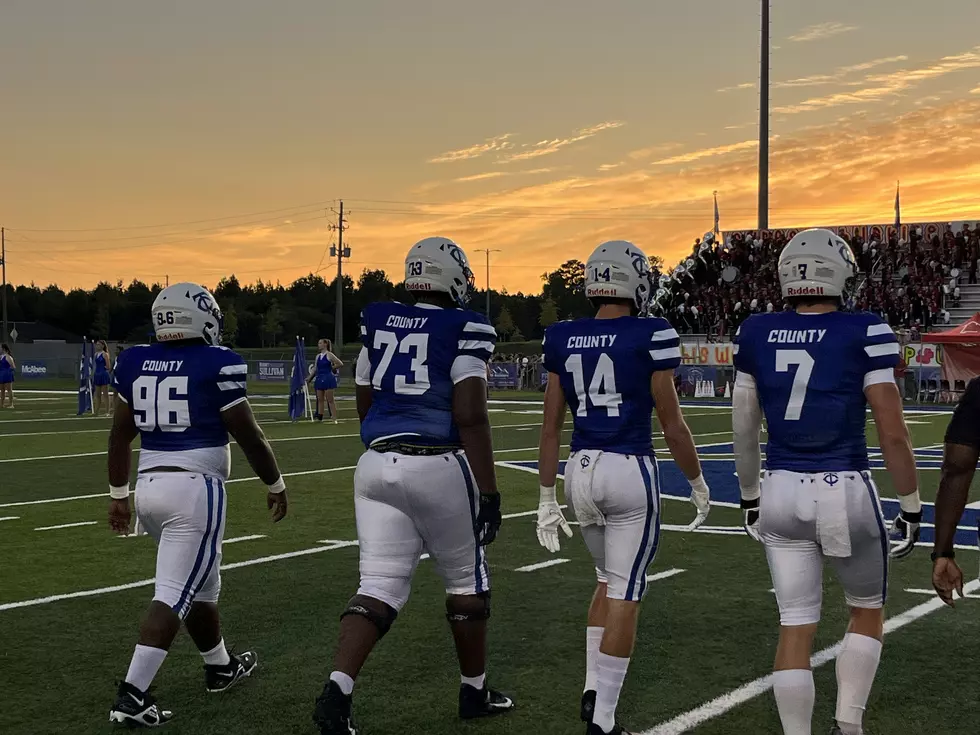 Hewitt-Trussville Dominates Tuscaloosa County 35-7
Photo courtesy of Mason Woods
The Tuscaloosa County Wildcats dropped their first game of the year, losing in convincing fashion to the Hewitt-Trussville Huskies, 35-7. While the score does not tell the full story of the game, it does point toward a County team that still has a ways to go before truly competing in its powerhouse filled region.
Second year head coach Adam Winegarden and the Wildcats entered the game 3-0 for the first time since 2013, but were matched up with a juggernaut in Hewitt-Trussville. While an onside recovery on the opening kick gave County an early boost, the Husky defense quickly made itself felt and stifled a promising first possession.
On the ensuing Hewitt-Trussville drive, quarterback Peyton Floyd found his wideout Jadon Loving on just the second play for a 73-yard score, opening the floodgates for the Husky offense.
While County's defense flashed at times, even earning an impressive goal line stand in the first half, the unit was unable to consistently stop Hewitt-Trussville's strong offense. Floyd picked apart the Wildcat unit, finishing 13-of-18 with nearly 350 all-purpose yards and three touchdowns.
Floyd's partner in crime, running back Jaqson Melton, also got in on the fun, earning two scores of his own on top of 25 rushing yards.
For County, the offense also showed flashes, but could not cash in on several excellent opportunities. Whether it was dropped passes from the wide receivers or unnecessary  turnovers from the quarterback, the Wildcats could not capitalize on anything throughout the contest.
Senior signal caller Sawyer Deerman finished just 6-of-18 for 23 yards and two interceptions, but was strangely a bright spot for the offense. His athleticism was on full display, running away from would-be tacklers and delivering on target throws that his receivers simply did not come up with on several occasions.
County High running back Kevin Riley, despite his team's struggles on offense, managed to put together a dominant performance of his own. The junior finished the game with 25 carries for 114 yards and the only touchdown on the night, which came late in the second half.
Winegarden said, following the game, "We battled in the second half, but we've gotta make more plays in a game like that and coach better in games like that (...) I thought we responded in the second half; we've just got to make more plays when it counts."
County High, now 3-1, takes on Oak Mountain next week in another regional showdown. The Eagles won 47-3 in 2021, so Winegarden and the Wildcats will have their work cut out for them if they hope to bounce back.
Iconic Photos From Alabama's 18 National Championships
Claimed or recognized, no FBS football program has more national championships than the Tide. Look back on all 18 titles in Alabama history with these photos.
Highest Rated Recruits of the Saban Era By Year
Check out Alabama's highest-rated recruit from each Crimson Tide recruiting class during the Nick Saban era.
More From Tuscaloosa Thread