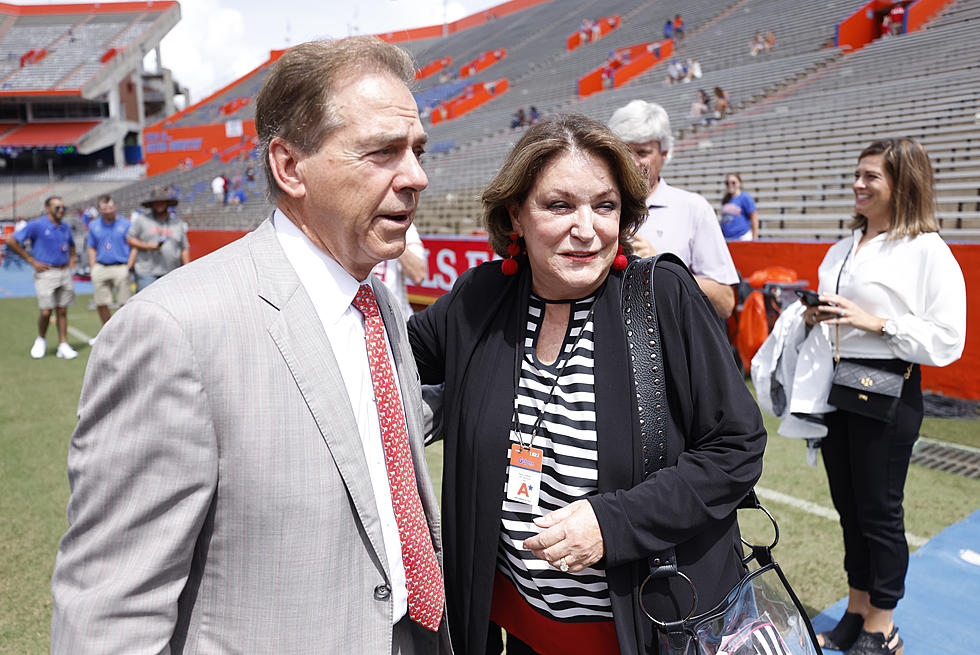 Happy Wife, Happy Life: Nick Saban Dials Up the Blitz For Miss Terry
Crimson Tide Photos / UA Athletics
Alabama head football coach Nick Saban has won seven national championships during his time as college coach. He has been in charge of college football's most successful dynasty in the history of the sport, winning six national championships in a 14-year span, but he is not the only student of the game in his own household.
In an appearance on the Monday Night Football's Manningcast, Saban revealed his late Aunt Katie used to send him game plans and notes each week ahead of every opponent. Saban, then head coach of LSU, ignored her advice to use no huddle against the Ole Miss Rebels in 2001. The Tigers lost the game 35-24 and Saban began to put more stock into Aunt Katie's advice.
Aunt Katie passed away in 2017 but Alabama's fearless leader still takes advice from close family members.
"Miss Terry always wants to blitz more, you know but, I've never said this to Miss Terry, but I'm a secondary coach and secondary coaches that play for coaches that blitz a lot, they end up sleeping under the bridge and twitching because they're always putting the backend in a tough situation," said Saban on his weekly radio show, "Hey Coach".
"Now Aunt Fran and my mom, they would be considered the ultimate offensive coordinators because any play that doesn't work it's, 'Who called that play?'. If it works it's fine but if it doesn't work it's, 'Who called that?'."
They say behind every great man is a great woman, it appears the leader of college football's most successful dynasty has several in his corner.
Alabama Crimson Tide All-Time Rushing Leaders
Meet The 2021 Alabama Offense
The 2021 Alabama offense only brings back three returning starters from the 2020 squad. Get ready for the new season by getting familiar with this year's Crimson Tide offense.
The Anti- Alabama Team
Alabama has lost 23 games while Nick Saban has been in charge. These athletes were pivotal in helping to secure a rare victory for their teams.
Newly Renovated Pigeon Forge Cabin
This Pigeon Forge Airbnb Has the Best City and Mountain Views!
More From Tuscaloosa Thread