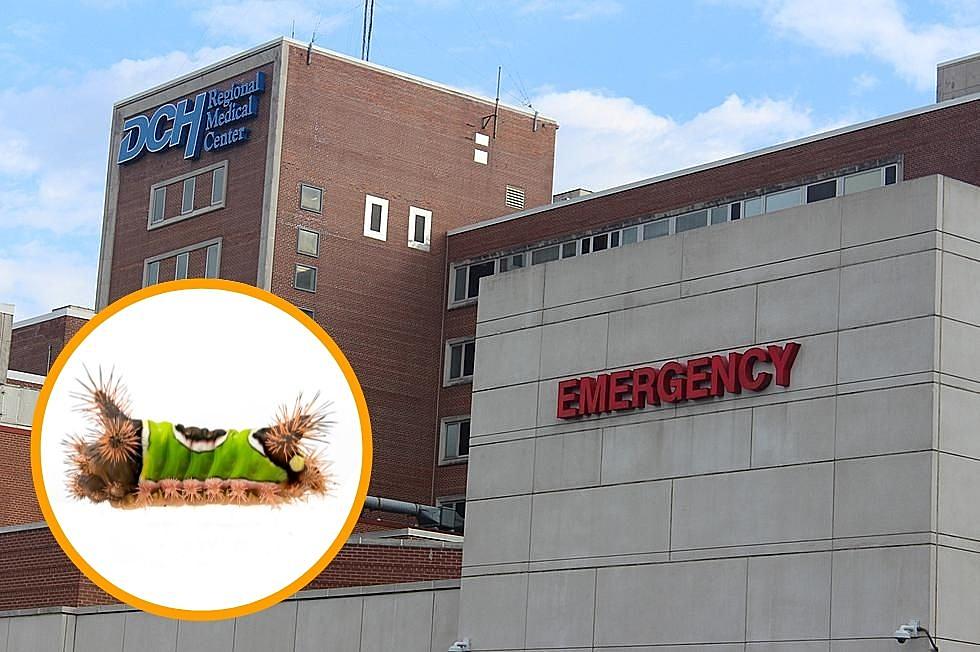 Excruciating Encounters: These Tuscaloosa, Alabama Caterpillars Could Send You to the Emergency Room
(File Photo: Stephen Dethrage)
Alabama is known for its beautiful landscapes, and the Yellowhammer State is home to wildlife that enchants outdoor enthusiasts of all kinds. It's always a wonderful sight to see a caterpillar in its natural habitat, but use caution--just touching one of these dangerous Alabama caterpillars could send you to the hospital.
"The vast majority of caterpillars are totally harmless, but about a dozen or so in Alabama have some sort of stinging capability," said Dr. John Abbott, an entomologist and chief curator and director of the Department of Museum Research and Collections for the University of Alabama.
You're more likely to encounter one of these venomous caterpillars in the spring and summer. Touching one of the caterpillar's stinging barbs can result in excruciating pain, so it's important to know which species to avoid.
Buck Moth Caterpillar
Buck Moth caterpillars are about 2.5 inches long and are fairly common in Alabama. Touching one causes immediate and radiating pain followed by swelling and redness that can last for several week.
Saddleback Caterpillar
It's easy to spot a Saddleback, one of the most common venomous caterpillars in Alabama. The green and brown caterpillar has barbs across its body that deliver a sting similar to a bee.
Asp Caterpillar
It may look like a discarded wig, but there's a reason this oddly shaped caterpillar was named after an asp--its sting has been reported to be especially painful, mimicking a snakebite. Asp caterpillars like tree bark and branches and can often be found in firewood stacks.
If you encounter a stinging caterpillar, experts recommend you place duct tape over the affected area to make the barb removal process easier. Reduce swelling by placing an ice pack over the site of injury and seek treatment at your local physician or emergency room.
"As with anything if you don't know what it is you should stay away from it," Abbott said. "I don't want people to be fearful of going outside, but some caterpillar stings can definitely be painful, though the vast majority are not, even the harrier ones."
KEEP READING: Here are 6 foods from your cookout that could harm your dog
WATCH OUT: These are the deadliest animals in the world
More From Tuscaloosa Thread