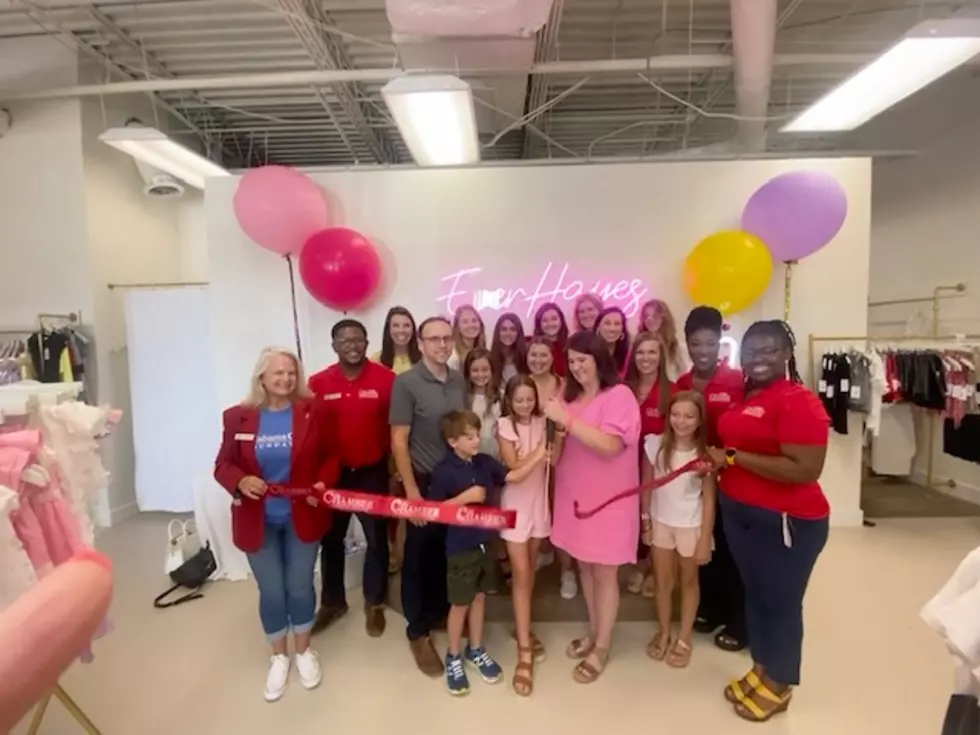 EverHayes Tween to Teen Boutique Opens Brick-and-Mortar Storefront in Tuscaloosa
(Brittany Marshall|Tuscaloosa Thread)
A Tuscaloosa mom has opened a new clothing store designed to offer quality clothing for young and teenage girls in a fun space.
The store, EverHayes Teen to Tween Boutique, held its grand opening and ribbon-cutting on July 15.
Hilyre Baker said she initially wanted to begin a home interior storefront when a change of vision came to her while doing her daughter's laundry.
"The interior design business wasn't sitting easy with me. One day I was doing laundry and I had a piece of clothing I bought from someone and I thought 'I wish there was a place in Tuscaloosa where I could find these cute clothes. I met with a lady in marketing and it just happened."
Baker started off with an online boutique that operated for a year and a half and hosted vendor shows before she decided to open a brick-and-mortar storefront.
EverHayes offers clothing, including dresses, shirts, skirts, rompers and accessories for girls as young as six to teenagers with sizes ranging from six to adult large.
Courtney Rich, a Tuscaloosa dance instructor and consultant to Baker, helped rebrand the store to include teen sizes in an effort to keep the customer base the store built during its web-only days.
"I recommended and highly encouraged that we expand because my daughter is getting a little older and she's growing out of this age. You don't want to lose your customer base because if you have that eight to 12 range, then we can still do the same thing up to 18," Rich said.
Baker said she wants to make the shopping experience between mothers and daughters more comfortable.
"The goal here is to have cute conservative clothing for our girls to wear, stuff that they're going to be excited about and want to wear but also things that their moms are going to be okay with them wearing," Baker said.
Baker said she plans to use the store as an event space for parties and a space for young girls to make TikTok videos in a safe and fun environment.
Baker said the ultimate goal is to promote self-confidence and inclusion and teach girls to love each other.
"We want everybody to walk in here and feel that they belong. It's very big in my heart. We're trying to teach these girls to love everyone and to love each other," Baker said.
EverHayes Tween to Teen Boutique is located at 312 Merchants Walk Suite B in Tuscaloosa.
Top Stories from the Tuscaloosa Thread (7/11 - 7/18)
19 of the Top Stories published by the Tuscaloosa Thread during the week of July 11th, 2022.
More From Tuscaloosa Thread