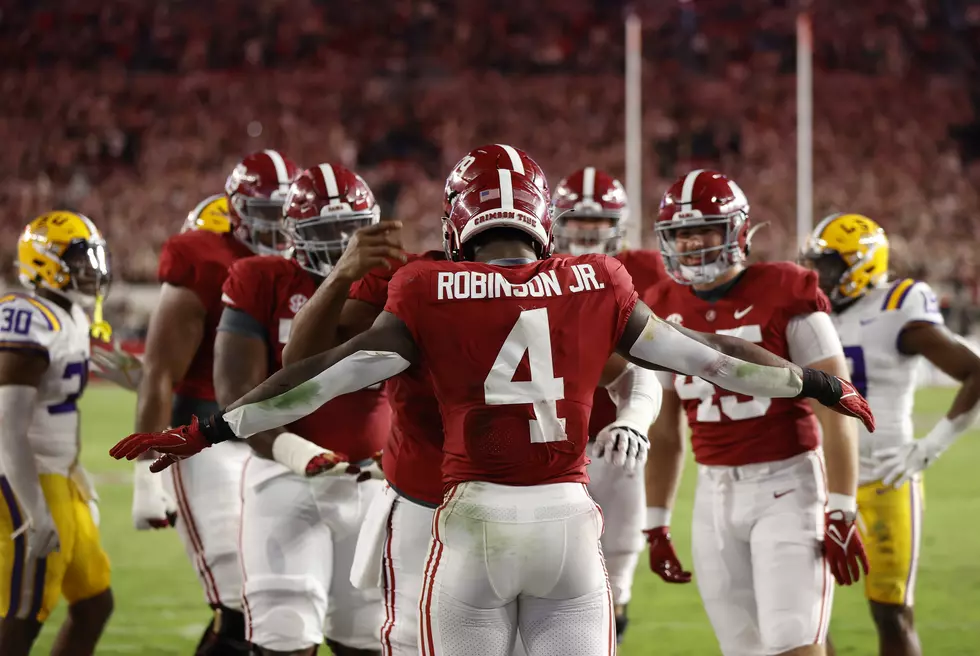 DC Teen Charged in Shooting of Brian Robinson , Jr.
Crimson Tide Photos / UA Athletics
Just over two months after the incident occurred, justice is beginning to be served in the shooting and attempted car jacking of Tuscaloosa native Brian Robinson, Jr.
In a press release put out by the Metropolitan Police Department, it is said that a 17-year-old male has been arrested and charged with assault with intent to rob while armed.
Metropolitan Police worked hand in hand with the Bureau of Alcohol, Tobacco, Firearms and Explosives during the investigation and expressed its gratitude for the agency's assistance.
"At approximately 5:28 pm, the suspects approached the victim at the listed location. The suspects brandished handguns and attempted to rob the victim. During the robbery attempt, one of the suspects fired a handgun, striking the victim. The suspects fled the scene in a vehicle without obtaining any property. The victim was transported to a local hospital for treatment of non-life threatening injuries," read the release.
The former Hillcrest High School star was leaving an eatery in the 1000 block of H Street North East at the time, a popular spot filled with local restaurants and bars.
MPD is still seeking the identity of two other suspects. One is the individual in the red shirt brandishing a hand gun in the video above. The other is the operator of the vehicle the suspects fled in.
Robinson missed weeks 1-4 after starting the season on the reserve/non-football injury list. He returned to action in week 5 against the Tennessee Titans. Since then, he has rushed for 175 yards and a touchdown, and usurped the starting running back role from Antonio Gibson, the NFL's sixth leading rusher last season.
Happy Birthday to Coach Nick Saban
The greatest college football coach of all time turns 71 today! Take a look at a picture of Nick Saban everywhere his coaching journey has taken him before arriving in Tuscaloosa!
Fayetteville vs. Holy Spirit
More From Tuscaloosa Thread