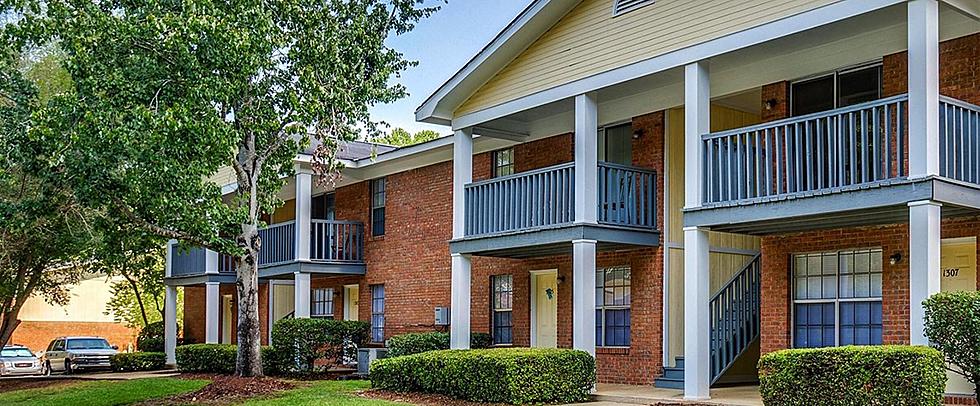 Tuscaloosa Apartment Ceiling Collapse Killed Unborn Child, Lawsuit Claims
(Via Aspen Village website)
A Tuscaloosa woman is suing her apartment complex's management after her ceiling collapsed, which she said injured her and led to the death of her unborn child.
On June 7, 2019, Jerilynn Green and her 12-year-old son were sitting in their apartment at Aspen Village when her entire living room ceiling allegedly collapsed on top of them. Green and her son were trapped under the rubble for a short period of time.
"She told me that right after it happened, she was trying to call out for help, but her son wasn't answering," said Clint Mountain, the Tuscaloosa attorney representing Green. "He might have been unconscious. There was a time where she wasn't sure whether her son was alive or not while he was buried under all that sheetrock and rubble."
Two other people were in the residence at the time of the alleged collapse but were not injured.
Green and her son were treated at DCH for their initial injuries. A short time later, she suffered a miscarriage and lost her unborn child, according to the lawsuit.
Green lived on the top floor of the complex, and her attorneys have been unable to conclude what caused the collapse, but she has filed suit against Sealy Management, claiming they "failed to maintain the premises in a safe and reasonable condition creating a dangerous condition which injured [Green]."
Mountain told The Thread that the family is still recovering from this event. He said Green's son is still being treated for abnormal, persistent headaches and he has since sought counseling.
The five-count complaint accuses the property managers of negligence, wrongful death, breach of contract and more. Mountain said he is seeking a jury trial for the case and is asking for both compensatory and punitive damages.
As for what happens next, a summons and the complaint will be served to Sealy, who then has 30 days to respond. From there, the discovery process will begin and more information will become publicly available.
This case is developing, so stay connected to the Tuscaloosa Thread as more information becomes available.
Top Stories From The Tuscaloosa Thread (5/31-6/4)
More From Tuscaloosa Thread