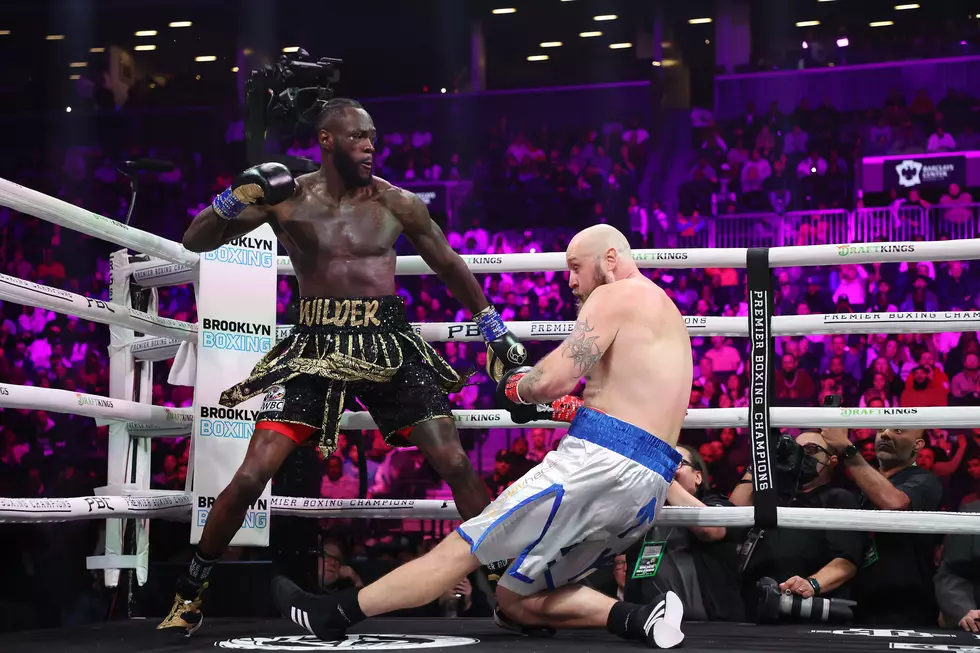 Wilder-Helenius Underwhelms On PPV
Getty Images
Deontay Wilder's return to the boxing ring was a success, but the fight did not pull in a large pay-per-view audience. 
The Bronze Bomber's first-round destruction of Robert Helenius reportedly pulled in 75,000 buys. That is a paltry number as compared to those reported in each of Wilder's fights with Tyson Fury, which were in the six figures. The lowest among those was ballpark-300,000 for the first fight.
Wilder returned to action Oct. 15 following a one-year layoff. The last time he fought an opponent not named Fury was in November 2019. That fight did nearly 275,000 buys.
The Helenius number is disappointing, but perhaps not entirely unexpected. Boxing has suffered from not putting big fights together, and as good as Wilder is, the recent matchup was not a blockbuster on paper.
Fans have wanted to see Wilder throw his punches opposite Andy Ruiz for multiple years. That fight could be on the horizon, and is almost sure to do a six-figure number of buys.
On the one hand, though this number is not a great look, Wilder needed to get a victory. On the other, maybe he could have done it against a more marketable opponent. The Bronze Bomber is 37, but a multitude of big fights are still out there for him.
The win was not a legacy-maker for Wilder, and perhaps the buy-rate reflected that. Fans were not necessarily thrilled about the fight given that Ruiz and Anthony Joshua are still potential options.
In any case, the next time Deontay Wilder steps in the ring, he will be hoping to achieve the same result that he did against Helenius. He'll also hope to attract more pay-per-view fans.
Deontay Wilder's Most Devastating Knockouts
Tuscaloosa's own Deontay Wilder has certainly earned his nickname, "The Bronze Bomber," throughout his impressive career.
Alabama Football's Annual Lake Day - 2022
Take a look at the fun Nick Saban and his players had on the annual Alabama Lake Day!
More From Tuscaloosa Thread