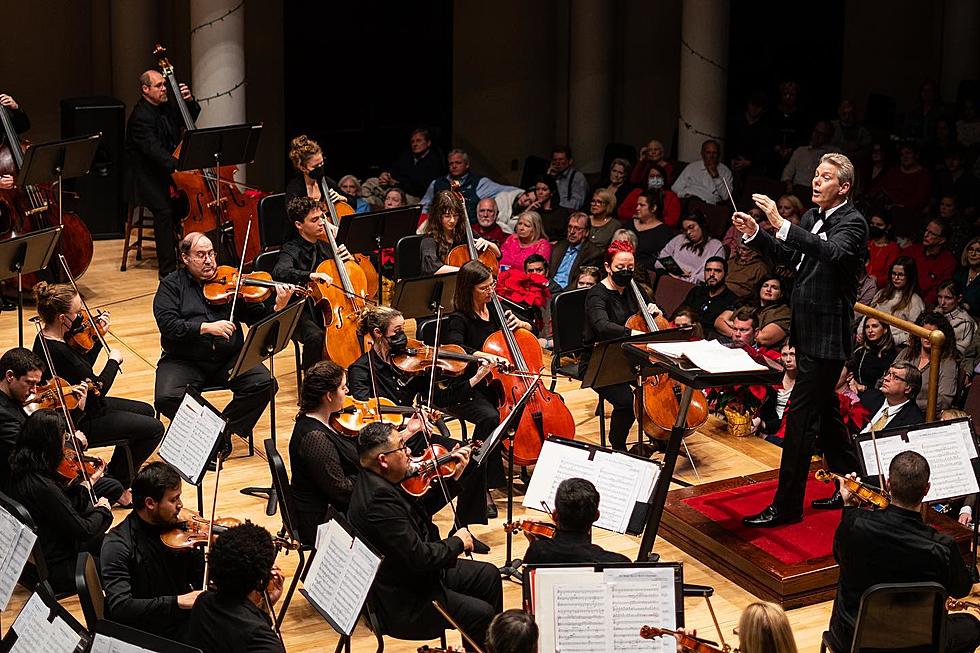 TSO's "Land of the Free" Concert to Honor Veterans in West Alabama
Courtesy of Tuscaloosa Symphony Orchestra's Facebook Page
The Tuscaloosa Symphony Orchestra (TSO) announced Monday its plans to host a concert honoring veterans in West Alabama at 7 p.m. on September 11.
Land of the Free will be TSO's first show of the 2023-2024 concert season and is billed to be more than your average concert.
Working with Westwater Arts photographer and multimedia artist Nicholas Bardonnay of Los Angeles, the group made up of mostly-local musicians plans to pay tribute with a mixed media performance celebrating those in West Alabama who have completed military service.
TSO Executive Director Natassia Perrine gave more insight on the event's focus in a press release.
"As a community arts organization, it's our duty to bring people together in recognition of the veterans who have made our lives of liberty possible," Perrine said.
Three of Nicholas Bardonnay's visual concertos are to be featured at the one-night event, including No Man's Land, Citizen Soldier and the National Park Suite. Each display choreographed photography ranging from the World Wars to US National Parks, set to works from American composers Samuel Barber and Aaron Copland.
Excerpts from Czech composer Antonín Dvořák's New World Symphony, honoring the legacy of African-American Spirituals and melodies belonging to Native Americans, are also featured.
Tickets for the concert at Moody Music Hall on the University of Alabama campus can be found on TSO's website, tsoonline.org, or by contacting the ticket office at (205) 752-5515.
Top Stories from the Tuscaloosa Thread (8/21 - 8-28)
13 of the Top Stories published by the Tuscaloosa Thread during the week of August 21th, 2023.
Restaurants and Retailers Who Opened, Announced or Moved in 2023
A running list from the Tuscaloosa Thread of all restaurants and retailers who have opened, announced plans to come to the area or relocated so far in 2023.
More From Tuscaloosa Thread