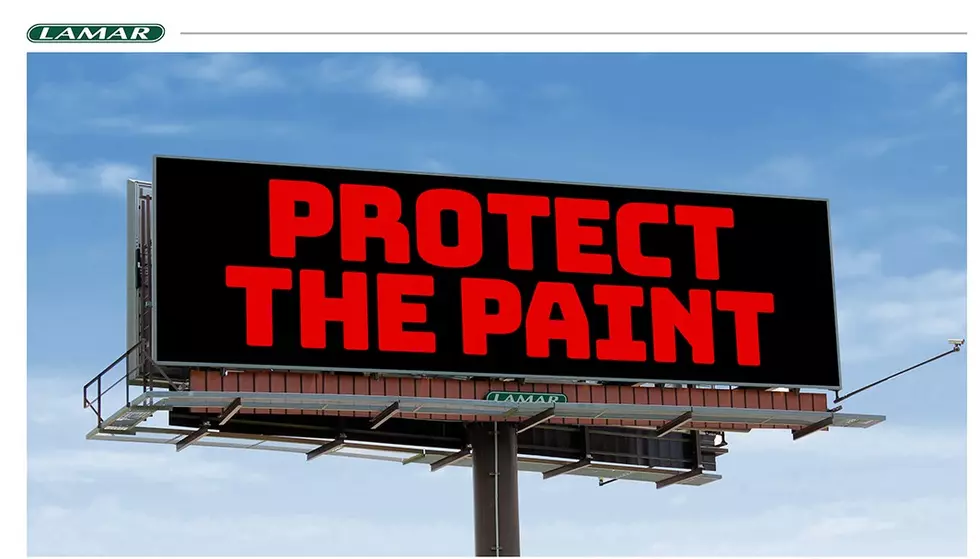 Shots Fired: Villanova Alumnus Buys Billboards to Inspire Alabama
(Lamar Advertising Company)
Even good teams need billboard material. And after losing a nail-biter to then-ranked No. 18 Missouri Saturday, the Alabama Crimson Tide basketball team received just that – literally.
Just under a mile from Coleman Coliseum, right outside the Newk's Eatery on University Boulevard, a billboard challenged the Crimson Tide to "Protect The Paint." Three billboard ads were placed throughout Tuscaloosa Tuesday and were all funded by Michael Wendel, a Villanova alumnus who has a daughter who attends the University of Alabama.
"I see potential in the Alabama team," Wendel said. "If they were mean, they would win. If you go 1-for-30 from [behind the 3-point line] and don't rebound, then you can't win. I'm not trying to make anybody uncomfortable or anything, but I believe this team has Final Four potential."
Enter your number to get our free mobile app
The Brooklyn, New York native became a fan of the Wildcats during the heyday of the Big East Conference, which included basketball powerhouses such as Syracuse and Georgetown.
The U.S. Navy veteran was such a devoted fan of the Villanova basketball team that he watched the program's first national championship victory aboard the U.S.S. W. S. Sims, a Knox-class frigate that traveled to the Panama Canal, through the Arctic Circle and the Mediterranean Sea.
Wendel said that if Alabama can play with the same tenacity as the Villanova teams that he watched during his time as a student, they can be national champions.
The billboard caught the attention of several Tuscaloosa motorists, including one notable coach who got a good laugh out of it.
"I love it," Alabama men's basketball coach Nate Oats said in the press conference after Tuesday's win over South Carolina. "Shoot, they're obviously into basketball if somebody is paying to put billboards up to tell us to rebound the ball. They're on the same page as the coaching staff."
Alabama Basketball All-Time Scoring Leaders
More From Tuscaloosa Thread