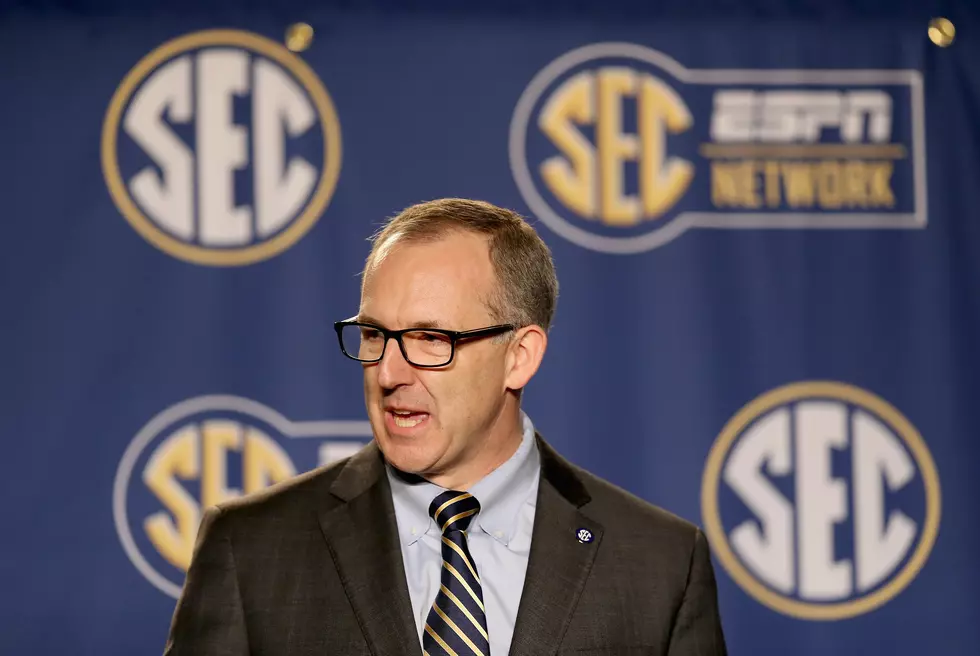 SEC Declares Scheduling Flexibility
Getty Images
The SEC postponed four games from this weekend's slate, moving three of the games from Saturday to Dec. 12. Today the conference announced it would include Saturday Dec. 19 as a playing date for the conference. Therefore teams that are not playing in the SEC Championship Game may use that date to make up a game.
The SEC also declared that for the final two weeks of the season the conference may adjust the matchups in order to best appease the completion of the schedule. All games that are on Nov. 21 are still on as scheduled, Alabama is set to host Kentucky, but after that the SEC may change the Crimson Tide's opponents week-to-week.
Currently Alabama, Tennessee and Georgia are all healthy this weekend but were paired with opponents dealing with COVID-19 restrictions, The flexibility in the final two weeks for the conference allows for the SEC to put as many games on as possible.
The SEC will have until 8 p.m. on Monday Nov. 23 and Nov. 30 to confirm that Alabama will play Auburn on Nov. 28 and Arkansas on Dec. 5. The conference could opt for Alabama to play LSU or another school from the SEC East if it deems its the best way to maximize the schedule, the Crimson Tide will not play an opponent it has already played this season.
Alabama's final two opponents on its schedule are Auburn and Arkansas, two programs dealing with COVID-19 outbreaks. Auburn shut down its facilities and practices this past week as nine players and three staff members tested positive. Arkansas will still play this weekend against Florida but without its head coach as Sam Pittman is currently dealing with coronavirus.
Enter your number to get our free mobile app
SEC Mascots
More From Tuscaloosa Thread