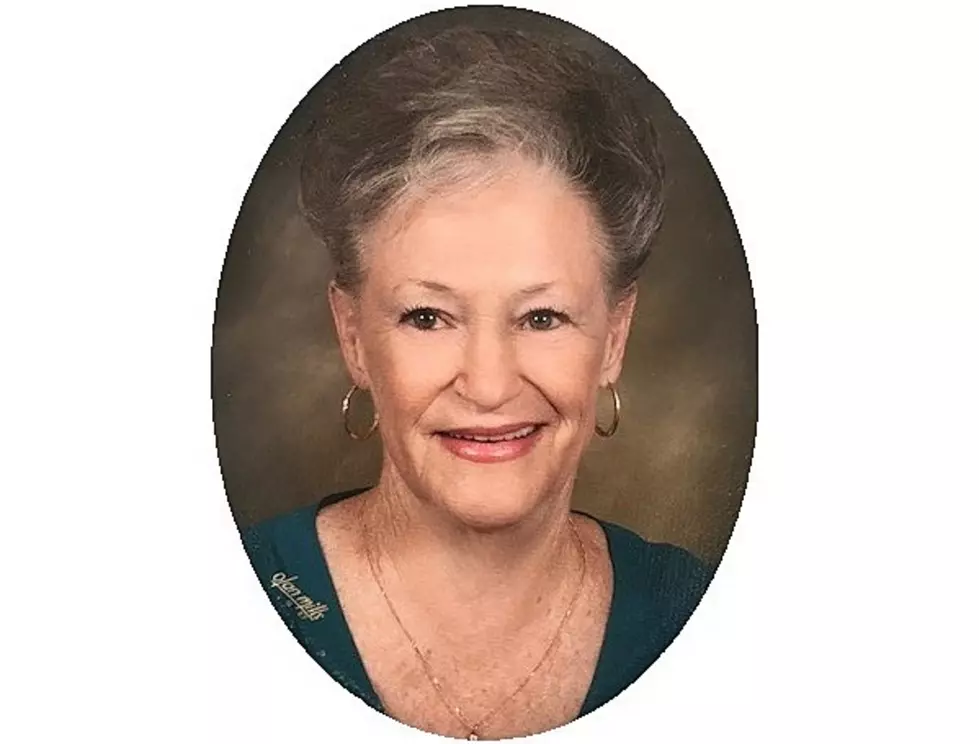 (submitted)
Patsy Ruth Bunn Jacobs
11/08/1941 - 01/17/2021
After an extended illness, Mrs. Patsy Jacobs, 79, of Northport, Alabama gained her wings peacefully, surrounded by family at home, on Sunday, January 17, 2021.
Patsy was born in Tuscaloosa Alabama, on November 8, 1941, sixth of eleven children, to the late Adron and Jane Bunn. She is preceded in death by her husband James Jacobs, daughter Donna Lynn Simpson, sisters Mary Smelley, SaraNell Holman, Marjean Nelson, Betty Porter, and brothers, James Ray and Bobby Bunn. Survivors Include her daughter Patty Simpson, son Donnie Simpson Jr. (Jann) and daughter Michelle Clark, Grandchildren Nikki Poe (Rick), Tara Rachels (Michael), Montana Logan, Danielle Simpson, Katherine Clark, Trey Clark, and Stephanie Clark. Great-grandchildren, Mason Roy, AvaLeigh Rachels, Alaysha Watters, Navaeh Harris, Dalton Simpson, Joshua and Hailey Nunez, and Joshua Edwards. Sisters Doris Hardy, Carolyn Junkin, Linda Hammack ( Don), brother Michael Hunter ( June), and lots of nieces and nephews whom she loved dearly.
As a young girl at the Talladega Presbyterian Home in Talladega, Alabama, Patsy became a born-again Christian. She played first chair clarinet in the Talladega High School Marching band and won many medals for high diving. After living in Texas and Florida and working hard to raise 3 children, she met and married the love of her life, James "J.J." Jacobs in 1989. She retired as a Senior Nursing Assistant from Park Manor Nursing Home after 25 years.
Patsy was loved by all. Her kindness and acceptance could not be hidden, nor could her quiet determination. She would fiercely protect friends and family when needed and had the inner strength of a true Southern lady. She was a loving and caring mother and grandmother who is loved beyond measure and will be missed deeply.
A family gathering will be held in the Memory Hill Gardens chapel at 12 pm with a public graveside service to follow at the Garden of Gethsemane on Saturday, January 23rd at 1 p.m to honor Patsy's life. Pastor Jon Quitt officiating.
Special Thanks to her loving caregivers LaDonna, cousin Cayla, Sylvia, Marilyn, and sister Carolyn, The staff at the Lewis and Faye Manderson Cancer Center and Hospice of West Alabama. Pallbearers will be Wayne Brown, Ray Nelson, Ray Hodo, Rick Poe, Arlen " Peanut" Johnson, and Remington Brown. A reception at the Free Will Baptist Church in Northport will follow. The family requests that masks are worn and social distancing guidelines are followed due to COVID-19. In Lieu of flowers please consider a donation to Hospice of West Alabama.