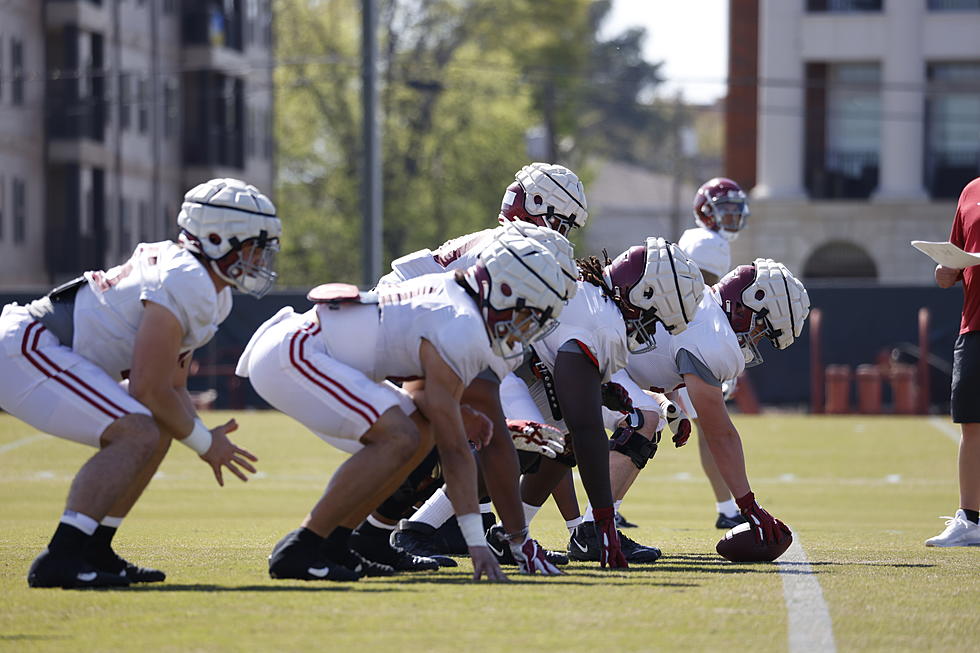 Nick Saban Says Offensive Line Still Not Settled as Spring Continues
Crimson Tide Photos / UA Athletics
The Alabama Crimson Tide is finished with 10 spring practices and head coach Nick Saban declares the 2022 offensive line is no closer to being settled for the season.
Alabama is currently without starting offensive lineman Darrian Dalcourt and Emil Ekiyor in the spring session due to injury and after losing both tackles from the 2021 line it seems as if the unit is going to remain a work in progress throughout spring.
"We don't have enough offensive linemen that everybody doesn't have to sort of rotate around and do different things," said Saban after Wednesday's practice. "So we'll continue to evaluate. Guys are making progress. But it hasn't settled down because we have a lot of guys – we only have 10, 11 guys that are able to practice on the offensive line"
An 11-man rotation is hardly enough for a first and second team offensive line, therefore forcing the Tide to experiment with players at multiple positions.
"We're trying to practice three or four teams a guy. So guys have to mix and match. We have seven guys per group and they have to rotate around. Is it important that we build continuity along the offensive line right now?," said Saban. "I think the diversity that we gain from the experience that guys get at various positions is probably more important right now than worrying about what you're worried about. But we do have some guys that are making progress at tackle and hopefully they'll continue to improve throughout the spring."
Alabama returning starter Javion Cohen has been utilized at both guard, as he played in 2021, and at tackle. Center Seth McLaughlin is trying to prove himself as the best option while Dalcourt is unavailable due to injury. Damieon George and JC Latham have both been mixed in at both guard and tackle as well as Amari Kight.
The Tide will welcome back Dalcourt and Ekiyor ahead of fall camp, providing stability and experience, however for now as the spring continues, it appears the Alabama is determined to experiment to find out where each player fits best.
Alabama's Ninth Spring Practice
The Alabama Crimson Tide hosted a special visitor at Monday's spring practice. The Tide was back in action after a scrimmage on Saturday trying to clean up the mistakes and continue to grow.
Alabama's First Spring Scrimmage 2022
The Alabama Crimson Tide hit Bryant-Denny Stadium for the first scrimmage of the 2022 spring season.
Alabama's Seventh Spring Practice 2022
The Alabama Crimson Tide holds practice on Thursday at the Hank Crisp Indoor practice facility. The Tide is preparing for a Saturday scrimmage this weekend.
More From Tuscaloosa Thread