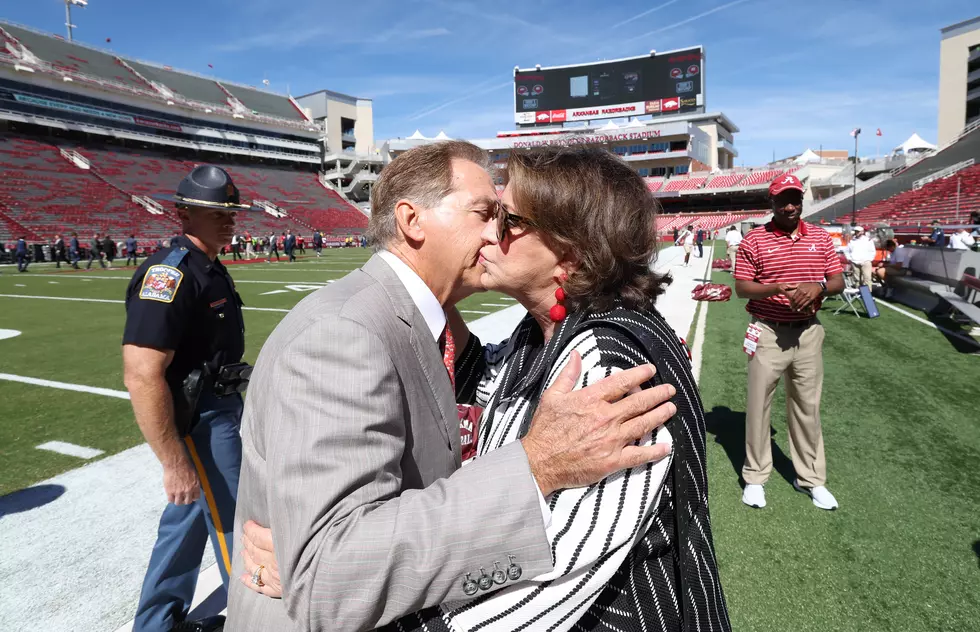 Nick Saban Gives Relationship Advice to Media Member
Crimson Tide Photos / UA Athletics
The Nick Saban Show started off in a very unique way on Thursday night.
As Saban sat down, Chris Breece, the media guest of the week from CBS 42, had some interesting news to share. Breece revealed that his wife was 41 weeks pregnant and cautioned Saban not to be alarmed if he immediately got up and had to leave.
The head coach did not agree with Breece's decision to be in attendance.
"I don't even think you should be here," said Saban. "You know relationships are really, really important and you got to give more than you take."
Breece went on to ask Saban what he should do in order to not upset his wife between now and the time the baby is born.
"I don't think you really have to prove anything, you just do what you do and maybe that will help your relationship in a lot of ways," said Saban. "You know relationship building is… you got to give more than you take, you got to help more than you receive, so if you keep that up, I think you should be fine."
Sitting in the front row, Mrs. Terry Saban added "stay out of the way."
Many listen to the head coach for football knowledge, but knowledge in any area from the goat is valuable.
Nick Saban's Coaching Tree: Where Are They Now?
Alabama vs Texas A&M Week 6 2022
More From Tuscaloosa Thread