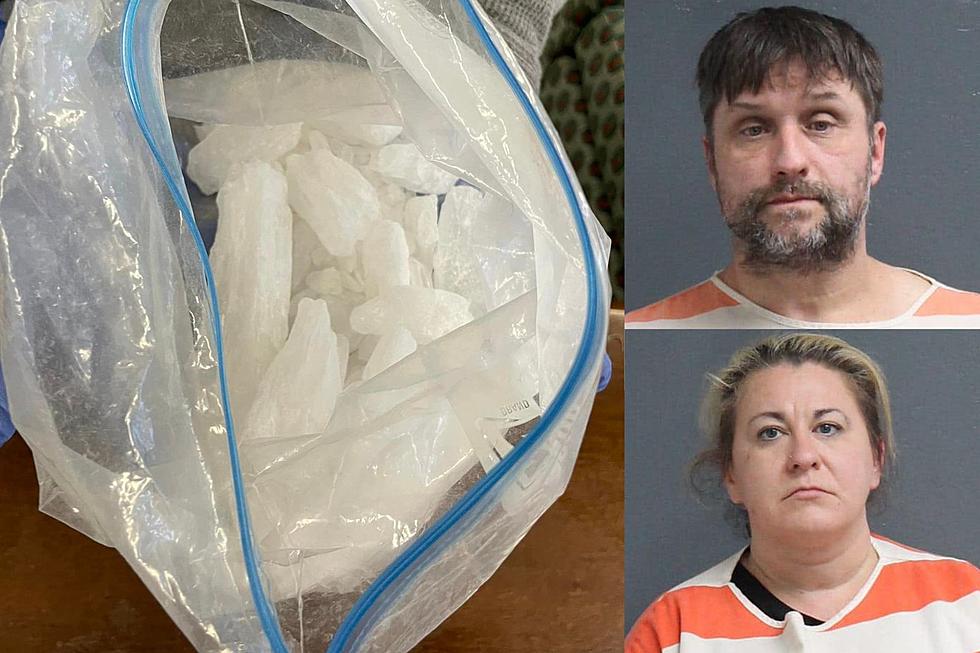 Jasper Police Catch Duo with Pound of Methamphetamine After Monthslong Operation
(Jasper Police Department)
A man and woman were caught with a pound of methamphetamine at a home on Smith Lake in Walker County Wednesday night, police announced on social media.
The Jasper, Alabama Police Department said their Narcotics Enforcement Team executed a search warrant at a home on Lakeview Drive Wednesday night.
They discovered approximately a pound of crystal meth in the home in addition to some marijuana and paraphernalia.
Jasper PD said the raid came after a two-month investigation into drugs coming into the city.
48-year-old Shannon Wayne Herron and 41-year-old Kristi Hamilton Bryant were arrested and charged with one count each of trafficking methamphetamine, possession of marijuana and possession of drug paraphernalia.
Jasper PD said both suspects have a history of felony drug crime - Herron is reportedly on probation for federal drug trafficking charges and Bryant was charged with distribution in 2018.
Both were jailed on a $100,000 cash bond each.
"Chief J. C. Poe said he was proud of the work done in this case by Lt. Mitch Jones, Sgt. Jacob O'Rear and Sgt. Cody Harbin to prevent this dangerous drug from reaching the citizens of Jasper and surrounding area," the police department said in their post. "Poe also said he appreciates the assistance of the Walker County Sheriff's Office's narcotics department."
Top Stories from the Tuscaloosa Thread (10/23 - 10/30)
13 of the Top Stories published by the Tuscaloosa Thread during the week of October 23rd, 2023)
Gallery Credit: (Stephen Dethrage | Tuscaloosa Thread)
More From Tuscaloosa Thread