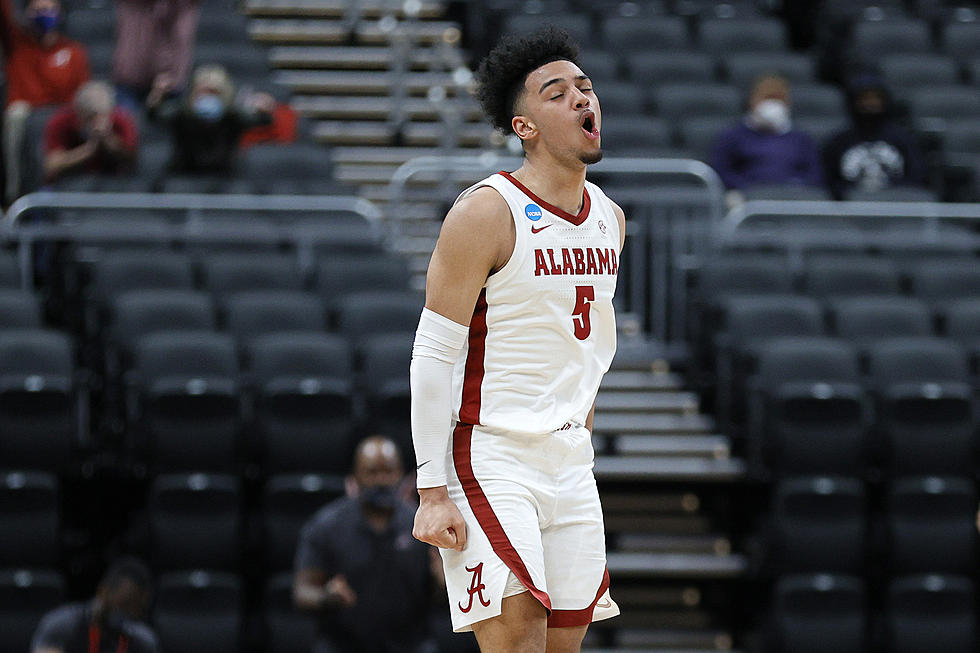 Jaden Shackleford Narrows List of Transfer Destinations
Getty Images
Jaden Shackleford, rising junior guard and leading scorer for the Crimson Tide in 2020, has narrowed his list of potential transfer destinations to three schools as well as leaving the option for a return to Alabama open. A report from Jeff Goodman on Twitter this week outlined the final schools on the talented scorer's list, including Texas Tech, Oklahoma and Ohio State.
Earlier this week, Shackelford withdrew his name from NBA Draft consideration but opted to remain in the transfer portal, leaving Alabama fans in limbo as they await a decision from arguably their team's best scorer.
While Shackelford was featured heavily for the Crimson Tide last season, starting 32-of-33 games and leading the team in field goal attempts, the influx of new guard talent in the program could have put his playing time in jeopardy, resulting in a potential transfer.
Although nothing is set in stone, as neither of Alabama's newest players at the guard position in Nimari Burnett or JD Davison have stepped foot on the floor, Shackelford may want to go to a situation where he will be guaranteed a feature role.
Looking to the three potential destinations for Shackelford, each of the three teams made the tournament last season, but each had disappointing performances. All three teams were bounced before the Sweet Sixteen, with Ohio State getting upset by a 15-seeded Oral Roberts in the first round.
Each team would certainly love to have Shackelford, who provides excellent scoring both around the rim and from beyond the arc, but each of the teams also currently feature decent guard depth already, meaning the situations outside of Alabama do not appear to be much different for the rising junior.
If Shackelford opts to return to Tuscaloosa, it would absolutely help the Crimson Tide as, not only would their leading scorer would be coming back, but a veteran with good tournament experience. If he decides to continue his career elsewhere though, the loss would hurt but Alabama has the talent to replace him after two very good recruiting years under Nate Oats.
Men's Basketball's Career Leaders in Made 3-Pointers
CHECK IT OUT: The best county to live in for each state
Here Is How To Blur Your Home On Google Street View
More From Tuscaloosa Thread