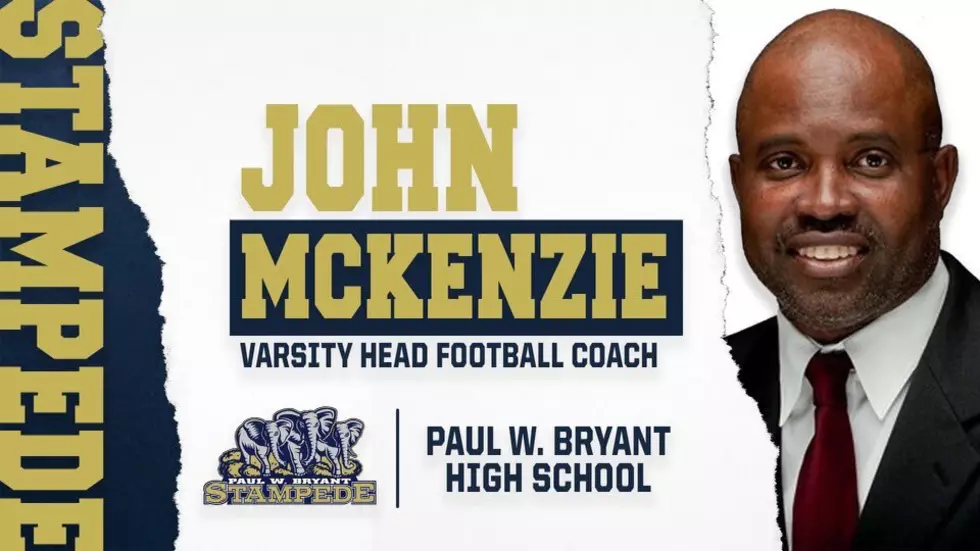 Paul W. Bryant Tabs Former State Champion To Lead Stampede
Photo Courtesy @BryantStampede on Twitter
On Tuesday evening the Tuscaloosa City Board of Education approved the hiring of a brand new football coach for the 2023 season for Paul W. Bryant High School. The school board relieved Eldrick Hill of his coaching duties in October.
The Tuscaloosa City Board of Education said their goal was to make a splash hire and they followed through by tabbing John McKenzie to lead the Stampede forward.
McKenzie has three years of head coaching experience in the state of Alabama at both Vigor and Murphy in Mobile. He led the Vigor Wolves to a Class 4A State Championship in 2021 but was placed on administrative leave due to undisclosed reasons.
In three seasons in charge in Alabama he's accumulated a 21-13 overall record. McKenzie comes to Cottondale as an experienced football mind, he played high school football for Miami Central and went on to play quarterback at Jackson State.
Paul W. Bryant went 36-55 in nine seasons under Hill and had not made the playoffs since 2019. The most recent two seasons the Stampede finished just 4-15.
McKenzie will be introduced formally to the public and the media at 2:30 p.m. CT on Wednesday.
Ole Miss vs Alabama Basketball
Hillcrest High School Football Signing Day
More From Tuscaloosa Thread