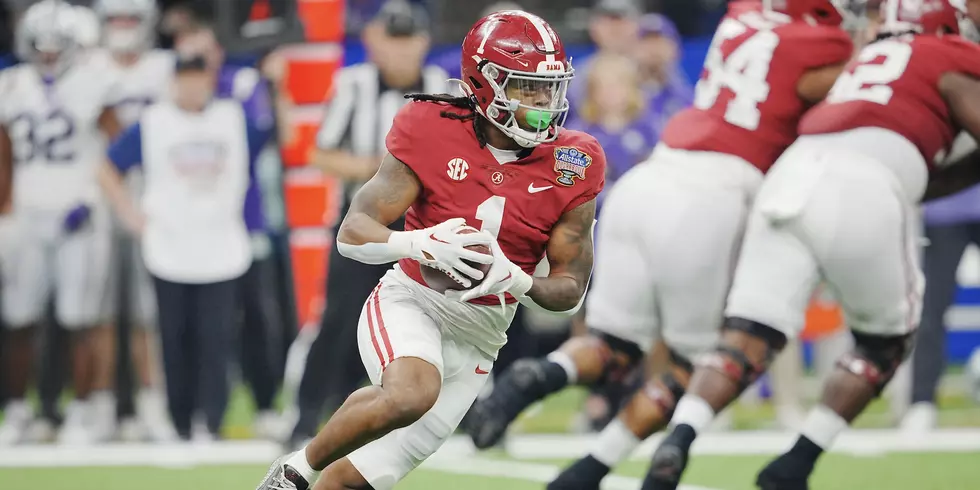 Jahmyr Gibbs Officially Declares for NFL Draft
Photo courtesy of @Charlie_Potter on Twitter
Alabama running back Jahmyr Gibbs officially declared for the NFL draft on Monday morning at a news conference in the Mal M. Moore athletic facility.
While Gibbs only spent one season at Alabama, it was a very successful year. He accounted for 926 rushing yards on 151 carries with seven rushing touchdowns, averaging at 6.1-yards. He also led the team in receptions with 444 receiving yards on 44 receptions and an additional three touchdowns, average at 10.1-yards a carry. His rushing and receiving yards totaled at 1,370 yards. Needless to say, Gibbs was a weapon to Alabama's strong offense this season as both a runner and receiver.
After this season, Gibbs is among the highest ranked running backs in the 2023 draft class. He is ranked the No. 2 running back and No. 20 overall player in college football, according to the ESPN Player Rankings.
During his time at Georgia Tech, he had 460 rushing yards with four touchdowns and 303 receiving yards with three touchdowns in 2020. In 2021, he had 746 rushing yards with four touchdowns and 470 receiving yards with 2 touchdowns.
Gibbs has shown the world on many occasions that he is an asset to his team. He will continue to prove his worth when he moves onto the NFL.
Mississippi State vs Alabama Basketball
Alabama vs Jackson State University
More From Tuscaloosa Thread