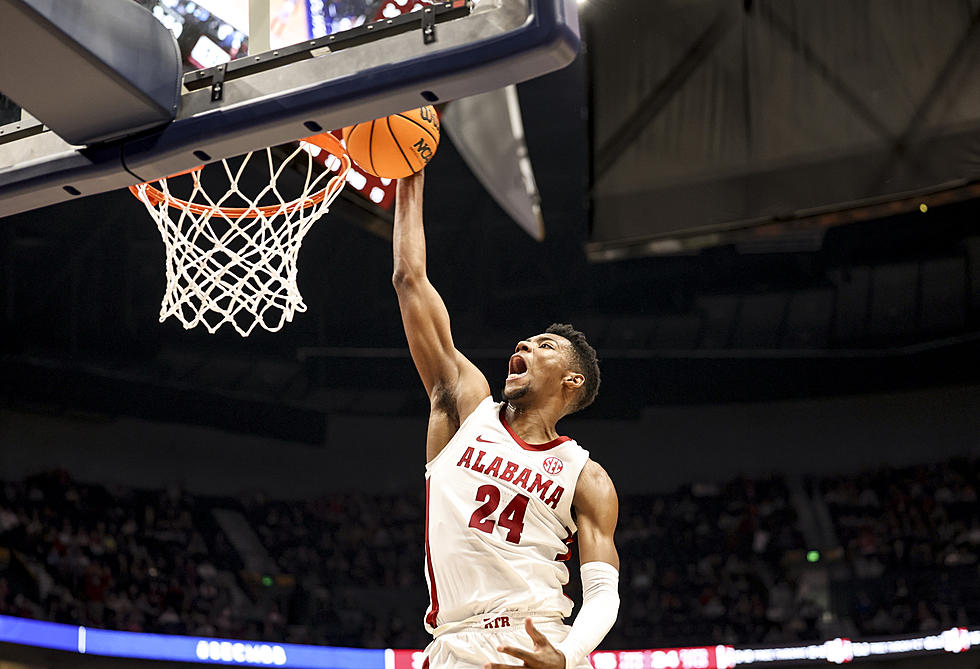 Brandon Miller Named First Team AP All-American
Crimson Tide Photos / UA Athletics
For the first time in program history, a men's basketball player at The University of Alabama has been named a first team AP All-American.
Brandon Miller has been spectacular this season. The 6'9" forward can do anything and everything on a basketball court. He can shoot at a high clip from anywhere on the floor, he can distribute the ball and run the offense like an elite point guard, he has an unselfish vision in fast-break opportunities, and he plays defense and rebounds like its his only way to get minutes.
No one else plays basketball like that.
The All-American designation is well-deserved and is just one of many accolades the freshman has racked up and will continue to collect, despite the din of nay-saying pundits around the nation due to the unfortunate tragedy he has found himself adjacent to.
However, Miller isn't done. He and his teammates are laser locked on winning one game after another through six more tipoffs and cutting down the nets in the NCAA Tournament for the first time in program history.
Miller and the Tide will take on the winner of Southeastern Missouri and Texas A&M Corpus Christie Thursday at 1:45 p.m. CST in Birmingham's Legacy Arena.
Alabama Men's Basketball's 2023 Recruiting Class
Pictures of Alabama Men's Basketball's 2023 Recruiting Class. Alabama's 2023 class is ranked 12th in the nation.
Alabama v. Arkansas - 2/25/23
Photos of Alabama's February 25th game against the Arkansas Razorbacks
Alabama vs Texas (Game 2)
More From Tuscaloosa Thread