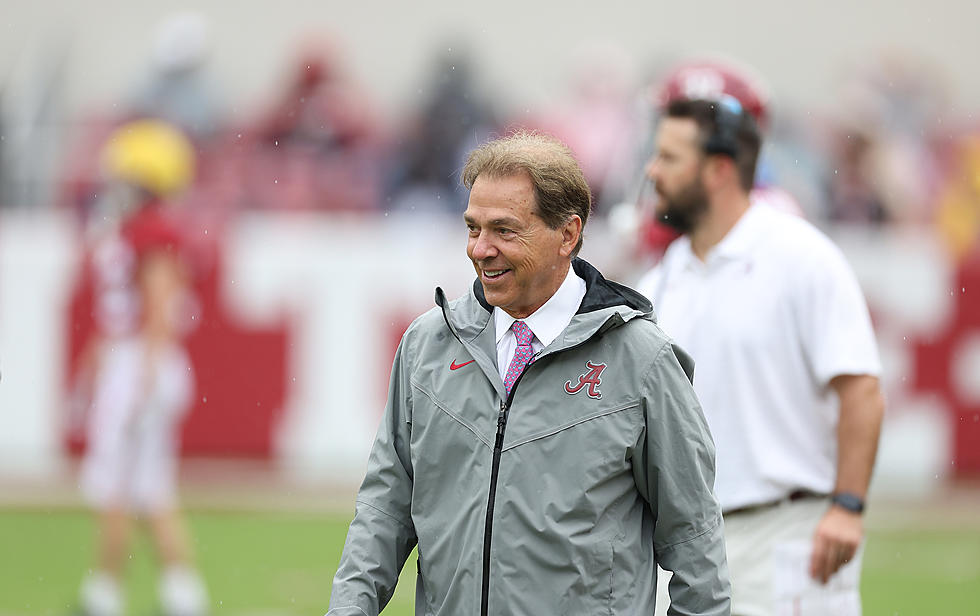 Alabama Announces 2023 A-Day Time
Crimson Tide Photos / UA Athletics
Alabama's 2023 A-Day is official.
Alabama Athletics announced on Tuesday afternoon that this year's A-Day will be at 2 p.m. CT on Saturday, April 22, 2023.
The date of the event was announced earlier in the year, however this is the first announcement of the kickoff time.
Admission will be free to all fans who want to attend.
The scrimmage is an annual event held by the football team where players are divided into two teams (crimson and white) and play against each other. The winning team has a steak dinner  after the game and the losing team eats beanie weenies.
This is the second year in a row that the event will kick off at 2 p.m. In 2021, the game had a noon kickoff.
Other spring football events include spring practice starting on Monday, March 20 and Pro Day being held on Thursday March 23.
Nick Saban's Coaching Tree: Where Are They Now?
More From Tuscaloosa Thread