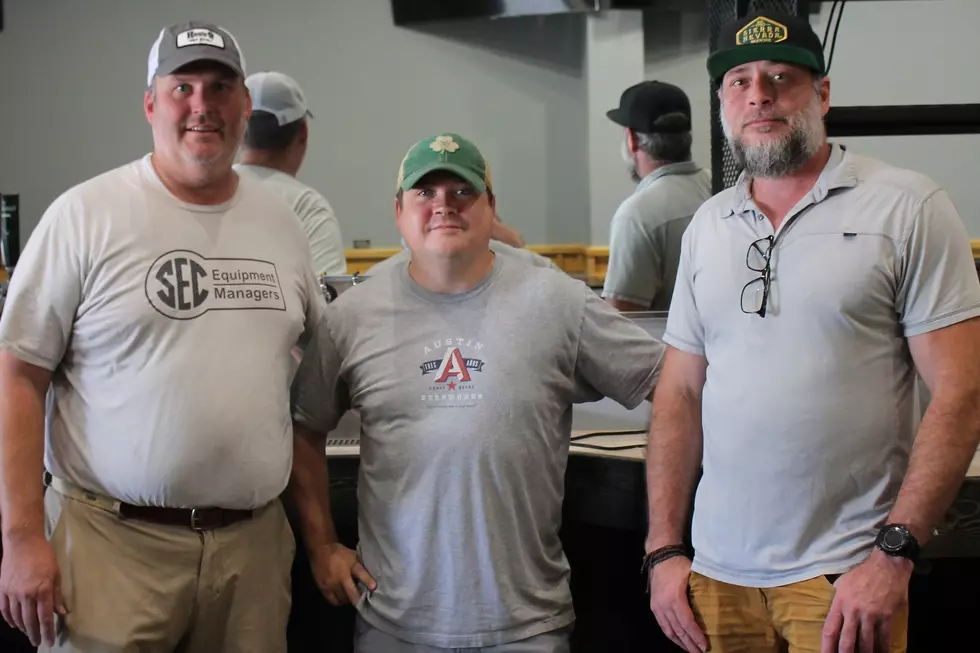 Hoo's Q & Gray Lady Join Forces to Open New Restaurant
(Stephen Dethrage)
The owners and operators of one of Tuscaloosa's best barbeque joints and one of downtown's favorite bars are joining forces to open a new restaurant that combines their strengths and offers something new north of the Black Warrior River.
The new concept is the brainchild of Brad McDaniel, who runs Hoo's Q on 15th Street in Tuscaloosa, and two co-owners of the Gray Lady on Greensboro Avenue, Phillip McCarthy and Dan Brislin.
The three entrepreneurs tentatively plan to open their new restaurant, Hoo's Q and Brew, next week in North Tuscaloosa between the Jimmy John's and Deja Vu consignment store across the street from Winn Dixie on McFarland Boulevard and Watermelon Road.
The idea, McDaniel said, is simple. Combine the delicious food that's made Hoo's Q a local staple and the quality drinks of the Gray Lady in a place that doesn't currently offer much of either.
"Over in this area, there's really not any barbeque and very few places to go have a craft beer or a mixed drink," McDaniel said.
McCarthy said all three men live nearby and have long wanted to open a restaurant and bar combo in the area so patrons don't have to cross the river for a bite to eat or a place to grab a drink and watch sports.
The new eatery will aim to be open seven days a week, from 11 a.m. until 10 p.m.
The menu will feature the smoked chicken, pulled pork and ribs that customers love on 15th Street, but add fresh hamburgers and appetizers that Brislin said will make the restaurant stand out.
The bar, McCarthy said, will feature specialty cocktails and sixteen rotating craft beers and lean away from the typical list of ubiquitous light lagers. The bar will also shut down relatively early, he said -- Gray Lady already caters to the late-night crowd, and McCarthy said the new restaurant will be more like a family-friendly sports pub than an all-hours watering hole.
The restaurant will seat around 90 people and feature 16 big-screen TVs and a 120-inch projector screen so folks can watch football, baseball and basketball from any seat in the dining room.
There's plenty of work ahead, including obtaining a liquor license from the Tuscaloosa City Council, hiring and training their staff and wrapping up the last bits of construction, but the trio said they aim to be open next Monday, June 29th. If that proves impossible, they will move the target date to early July, after Independence Day.
Either way, we can't wait to check them out and see what bringing these two iconic Tuscaloosa businesses together looks like. Follow Hoo's Q and Brew on Facebook here, and if you're looking for a job as a cook, host or hostess, dishwasher, bartender or server, stop by 1825 McFarland Boulevard, Suite 110 and pick up an application now!
10 Tuscaloosa Restaurants with Outdoor Dining
More From Tuscaloosa Thread