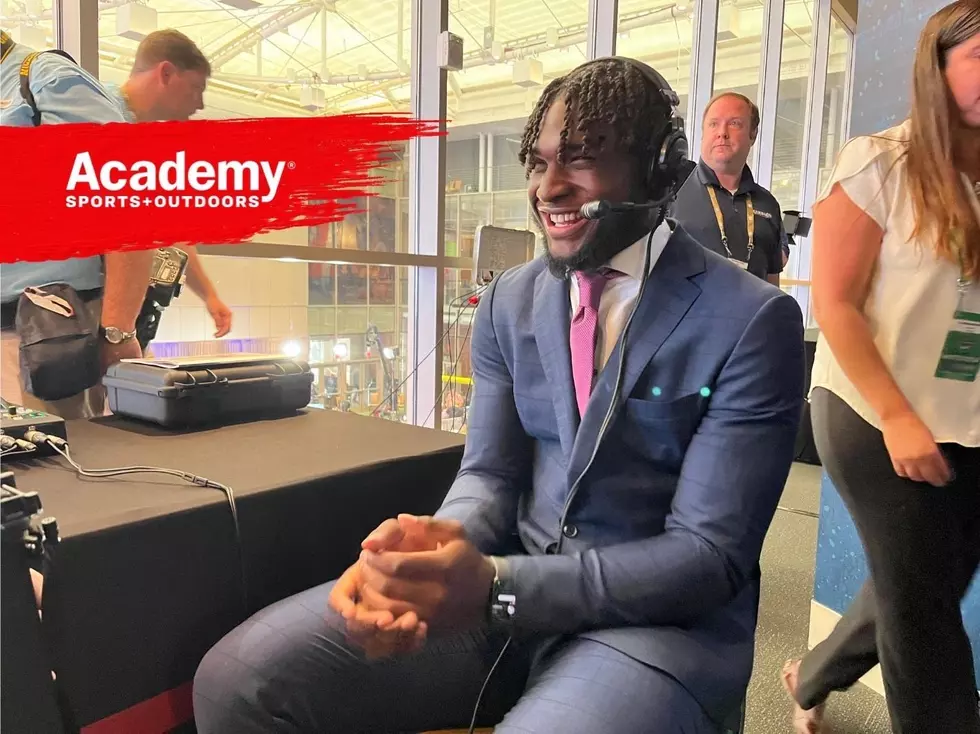 "He was a Freakish Athlete," Will Anderson Speaks on Derrick Thomas Influence
TSM-TCL Sales
---
Tide 100.9's on-site coverage of the 2022 SEC Media Days is brought to you by Academy Sports and Cardiology Consultants.
Will Anderson is no stranger to praise at this point in his career. The junior has put together two completely dominant seasons as not only an elite pass rusher, but an all around outstanding linebacker.
Anderson took the stage at SEC Media Days on Tuesday following Nick Saban, and was asked about a litany of topics, ranging all the way from how he feels about the Heisman Trophy talk to what type of suit he was wearing. One question that he answered; however, was something he had been met with before, but had a very different answer than what he gave this time.
Anderson was asked once again about the comparisons he draws to the legendary Derrick Thomas and responded honestly with a slight laugh, saying, "Growing up, I was a kid that was really outside a lot. Playing in dirt, getting into something, hitting trees and stuff like that," the linebacker continued, "So football really didn't click to me until tenth grade. Recently, I just started watching more football and that's when I found out about [Thomas] last year."
"I went and watched some of his highlights and he was a freakish athlete, like freakish. He was in the backfield as soon as the ball was hiked. I felt bad for those tackles he was going against," Anderson said, smiling.
While no one is likely to ever surpass or even reach Thomas' 1988 mark of 27.0 sacks in one season, Anderson is the only player with even a chance.
Alongside the likes of players like Henry To'o To'o on the inside and Kool-Aid McKinstry in the secondary, Anderson and the Bama edge rushers are going to wreak havoc on opposing offenses this season.
Iconic Photos From Alabama's 18 National Championships
Claimed or recognized, no FBS football program has more national championships than the Tide. Look back on all 18 titles in Alabama history with these photos.
Alabama Football's Record Against the SEC & Other Major Opponents
The Alabama Crimson Tide is 929-331-43 all-time in college football. See how the records fall against the Tide's SEC rivals and other top programs in the nation.
More From Tuscaloosa Thread