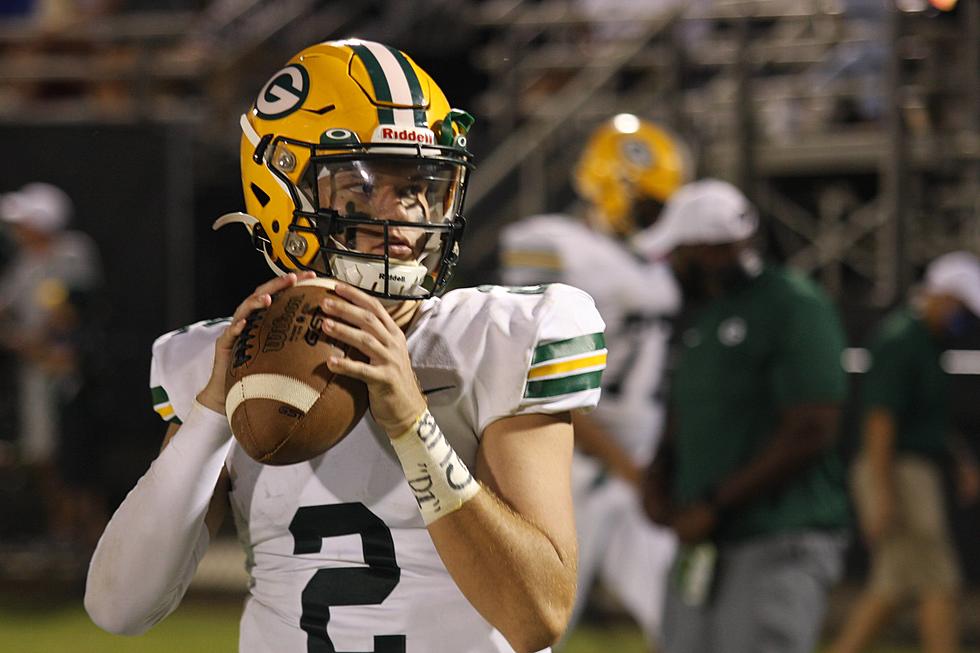 Gordo Greenwave Quarterback Decommits From Ducks, Reopens Recruitment
Photo Courtesy of J.R. Moore
Local standout Gordo quarterback Tanner Bailey announced on social media Monday morning that he plans on decommitting from the Oregon Ducks and re-opening his college recruitment.
News broke Monday morning that former Oregon head football coach Mario Cristobal would be accepting the same position at the University of Miami. Additionally, Duck's offensive coordinator Joe Moorehead decided to leave the program in Eugene, Oregon to take the head coaching position at Akron.
Bailey, is a 4-star prospect and the considered the No. 12 recruit in the state of Alabama while being the No. 16 quarterback in the class of 2022 according to the 247Sports Composite. 
"For a kid from Alabama to commit to a school that's so far away, you've got to have a good relationship with the staff. Coach Moorehead who recruited me at Mississippi State, he was my guy. He was the guy I was closest to on staff. Right beside him was coach Cristobal and with both of them leaving I just think it's wise for me to open my recruitment back up and weigh out my options."
Bailey and his family are now back to square one when it comes to his college decision and will try to make the best choice to maximize his future. The 6-foot-1 quarterback has familial ties to both Alabama and Auburn, his grandfather was a part of Bear Bryant's first recruiting class and his father played quarterback for the Tigers.
Bailey passed for 6,200 yards and 71 touchdowns while leading the Gordo Greenwave. He helped the Greenwave win two region championships during his tenure while taking Gordo all the way to the Class 4A state championship in his junior year.
The college football early signing day is just nine days away on December 15. Bailey acknowledged that the timing of his decision will make it difficult to sign in December and he will now likely take his recruitment all the way until the February signing date.
Northside Defeats Gordo - Week 4 2021
Northside took down the No. 1 team in Class 4A, beating the Gordo Greenwave 14-12.
Tuscaloosa County Wildcats vs. Paul W. Bryant Stampede
The Tuscaloosa County Wildcats defeated the Paul W. Bryant Stampede 59-34 in the opening game of the 2021 season for both schools. For the Wildcats it was the debut of new coach Adam Winegarden.
More From Tuscaloosa Thread