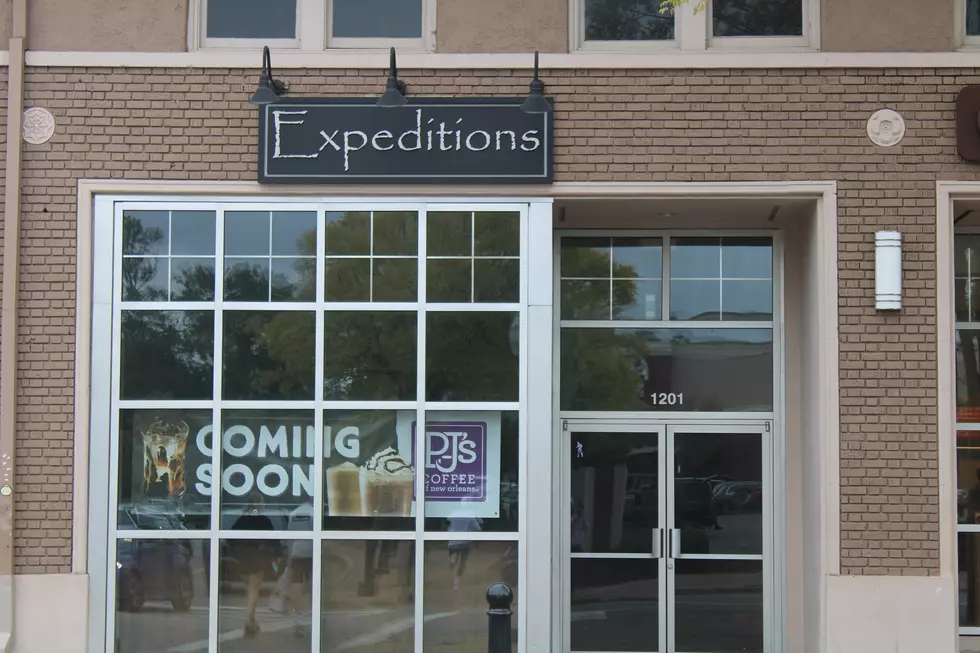 Former UA Wide Receiver to Bring NOLA's PJ's Coffee to The Strip
(Noah Lueker, Townsquare Media)
A former University of Alabama wide receiver is bringing a beloved New Orleans coffee shop combined with a Pennsylvania shaved ice store to his alma mater.
The Louisiana-based coffee chain, PJ's Coffee, will be sharing space with Rita's Italian Ice, in the former site of the Expeditions clothing store on The Strip. This will be just the second PJ's franchise in the state. The franchises' owner, Bill Getchell, says he's ecstatic to bring this space to Tuscaloosa.
Getchell attended the University of Alabama from 1982-1985 and played wide receiver for the Alabama Crimson Tide.
He now lives in New York but has a daughter who is a senior at the University and another daughter in high school who plans to attend UA, which Getchell said he is excited about.
Enter your number to get our free mobile app
"I've been dragging my children down there once a year, probably for the past 15 years," Getchell explained, laughing. "I wanted to put it in Tuscaloosa, and I knew I only wanted it on The Strip because I wanted it to be close to the University. I wanted a place for college students to come and relax."
This store has been a long time coming for Getchell -- he initially acquired the franchise rights to Rita's back in 2018, but couldn't find a space suitable until Expedition announced its closing.
The space, however, was twice the size he needed, and so he preferred to work around it rather than give up the location. He looked into acquiring the rights to a PJ's franchise soon after.
The interior will be split with open seating in the middle, with PJ's at one counter and Rita's at another, with highlights including high top tables, barstools, and stuffed leather couches to encourage guests to relax.
Getchell said he also wants to ensure guests' safety, adhering to COVID-19 precautions.
For instance, in addition to complying with ADPH guidelines, the shop will be taking people's temperatures before entry, as well as implementing frequent sanitation. Getchell also has plans to add another entrance on the 12th Avenue side of the building to make the space more open.
Construction on PJ's Coffee and Rita's Italian Ice is set to start sometime this week, and Getchell plans to be open and operating a few weeks into the new year.
Top Stories from the Tuscaloosa Thread (10/19 - 10/25)
More From Tuscaloosa Thread