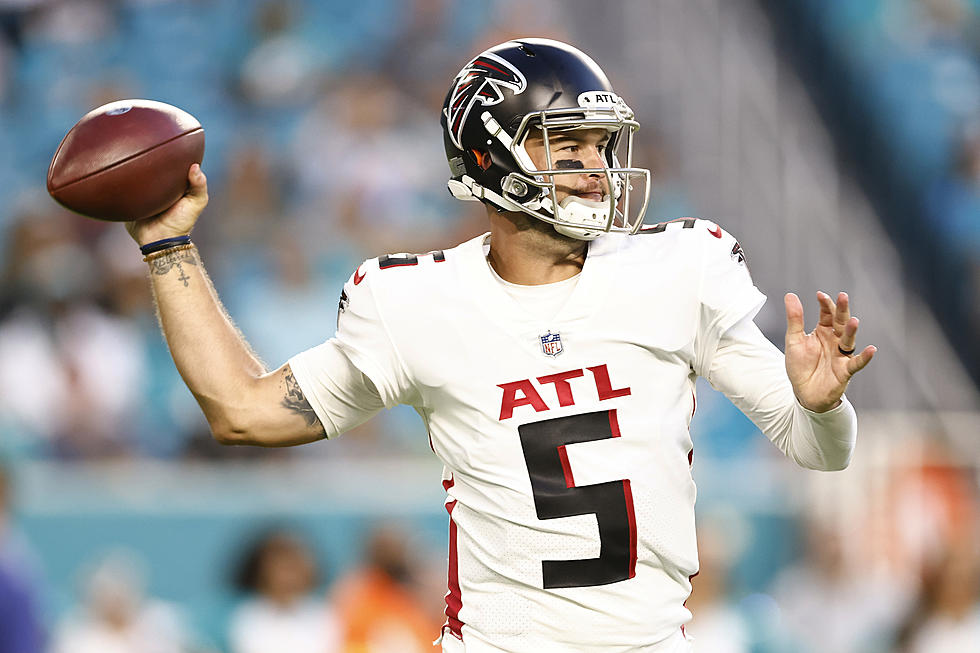 Former Alabama Quarterback Works Out For Super Bowl Contenders
Getty Images
The NFL enters Week 3 of the 2022 season and already the injuries are starting to pile up. This inevitably creates opportunities for players who'd like to keep playing football for a living as teams seek out replacements.
The San Francisco 49ers, unfortunately, lost quarterback Trey Lance for the rest of the season when the second-year player broke his ankle. Lance had to have surgery and the 49ers placed him on the Injured Reserve list.
Luckily for San Francisco they held on to Jimmy Garoppolo and therefore he will now be the starting quarterback. Former Iowa State quarterback Brock Purdy gets moved into the backup role, by default, but that didn't stop the 49ers from looking around in the free agent pool to evaluate their options.
On Tuesday the 49ers worked out several quarterbacks with NFL experience, namely, former Alabama Crimson Tide national champion, A.J. McCarron.
McCarron worked out with Kurt Benkert, Garrett Gilbert and Kevin Hogan today as the 49ers were considering if they would stick with Purdy as their backup quarterback.
The three-time national champion by far has the most experience out of the group that worked out today. He could present head coach Kyle Shanahan a secure option if something were to happen to Garoppolo.
It remains to be seen if McCarron will get another shot in the NFL but this is his the second team he's tried out for this offseason after working out for the Cleveland Browns prior to the season starting. He hasn't played live football since tearing his ACL in the second week of preseason in 2021 with the Atlanta Falcons.
Alabama 2021 Quarterbacks with Select RBs and LBs
The Alabama Crimson Tide hit the practice field for the 13th practice of the fall camp. It was the first day of fall classes and the focus was on the quarterbacks, running backs and linebackers.
Saban Family Celebrates Street Renaming, Children's Learning Center
Take a look at some of the sights from the Nick's Kids Jubilee, a celebration that took place in downtown Tuscaloosa Thursday morning. Nick and Terry Saban joined several elected officials and local dignitaries to honor the family's generosity to the community, which concluded in a ceremony at what will soon become the Saban Center, a multi-faceted children's learning facility. 28th Avenue is now officially renamed to be Nick's Kids Avenue, an honor which was also officially bestowed upon the Saban family by Mayor Walt Maddox Thursday.
More From Tuscaloosa Thread