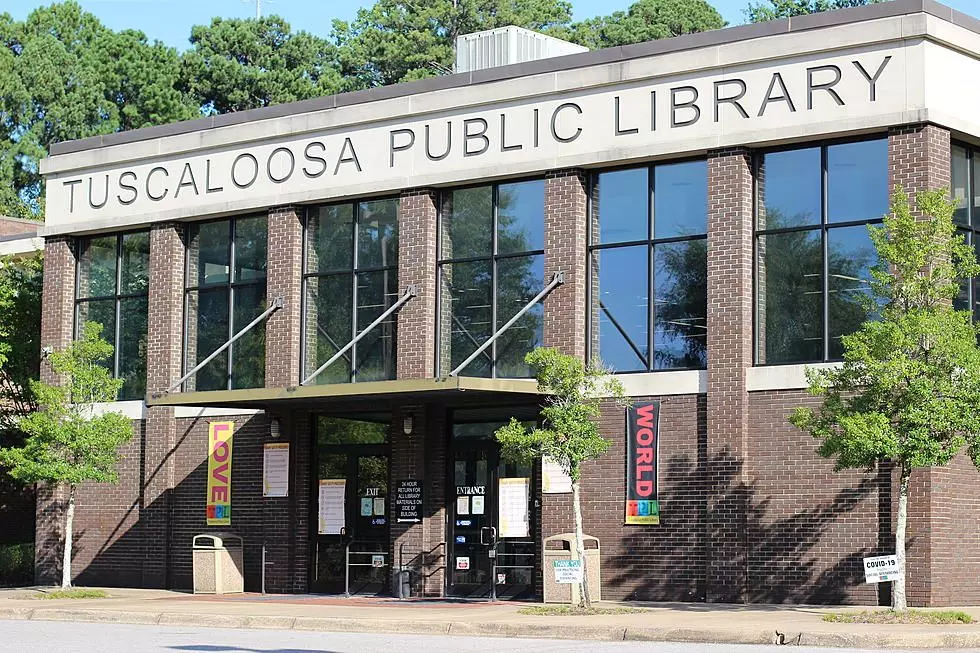 Final Funding Partner OKs Repairs of Roof, HVAC at Tuscaloosa Public Library
(Noah Lueker | Tuscaloosa Thread)
Dryer, cooler days are ahead at the Tuscaloosa Public Library's main branch on Jack Warner Parkway after the Tuscaloosa County Commission voted to help shoulder the cost of repairing its roof and HVAC systems Wednesday.
Jennifer Pearson, TPL's executive director, has spent much of 2023 so far lobbying the commission and the city councils of Tuscaloosa and Northport for enough money to repair their roof, HVAC systems and some lighting at the main branch.
As of Wednesday morning, Pearson said, there are 12 active leaks in the roof and every time water intrudes into the building, they risk bigger structural problems, mold and more. She also said the HVAC system desperately needs repairs or replacements and that the air conditioning was not working at the branch Wednesday.
As the Thread reported previously, Pearson and other allies of the Library have asked the three government bodies to split the cost according to population -- 44 percent from the city, 42 percent from the county and the final 14 percent from Northport.
She originally sought $5 million from the government bodies but will have to make do with half that -- the county on Wednesday approved a motion to contribute $1,134,00 to the project, matching another $1.1 million from the city and around $350,000 from Northport.
Pearson said they will bid out the roof repair in June and July and hope to see work begin around October, finally bringing an end to this long saga at the Library's main branch.
For updates on the project as it gets underway, stay connected to the Tuscaloosa Thread.
Top Stories from the Tuscaloosa Thread (5/8- 5/15)
16 of the Top Stories published by the Tuscaloosa Thread during the week of May 8th, 2023.
More From Tuscaloosa Thread