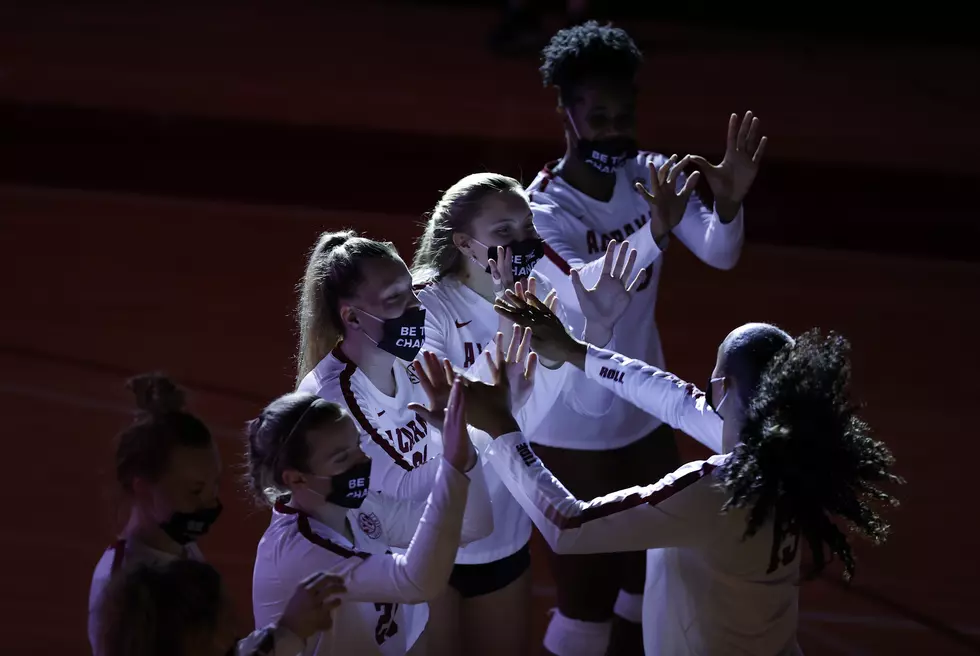 Alabama Volleyball Falls Short Against Ranked Missouri
Crimson Tide Photos / UA Athletics
On Thursday night the Alabama Women's Volleyball team (0-2, 0-2 SEC) lost a tough matchup against the No. 7 Missouri Tigers (2-0, 2-0 SEC). Alabama lost in 3 sets, 25-16, 25-19 and 25-19.
Alabama was led by junior Abby Marjama, who started in her first collegiate game as a member of the Crimson Tide after transferring from UNC Irvine. Marjama led the team with 13 kills and a very impressive .346 clip in addition to 2 of Alabama's first 5 aces.
Marjama felt that her team, despite the loss, learned a lot, and grew through this loss.
"I think we were overthinking things at times," Said Marjama. "It was a tough battle and we are still trying to figure things out. It is little things, but we need to do better about just doing what we have to do. I am so proud of all of us, it just didn't click the way we hoped it would tonight."
Alabama volleyball head coach Lindsey Devine felt her team battled throughout the game, but stayed aggressive throughout.
"There were some different points in the game with a lot of effort from our team," Devine said. "We were challenged by Missouri. They are experienced and crafty and we can learn from how they stayed aggressive and their level of play.
Coach Devine also spoke of the little things that practice helps with to make Alabama a more competitive team.
"If we work hard in training it's gonna be easy in the game," Devine said. "That is the point I talked to them about after the game was over. I want to see the hunger and fight that we had at certain points in the game."
Alabama will travel to take on the Florida Gators on October 30th and 31st in Gainesville, Florida. Stay tuned to Tide 100.9 for updates on the women's volleyball team throughout the season!
Enter your number to get our free mobile app
SEC Mascots
More From Tuscaloosa Thread