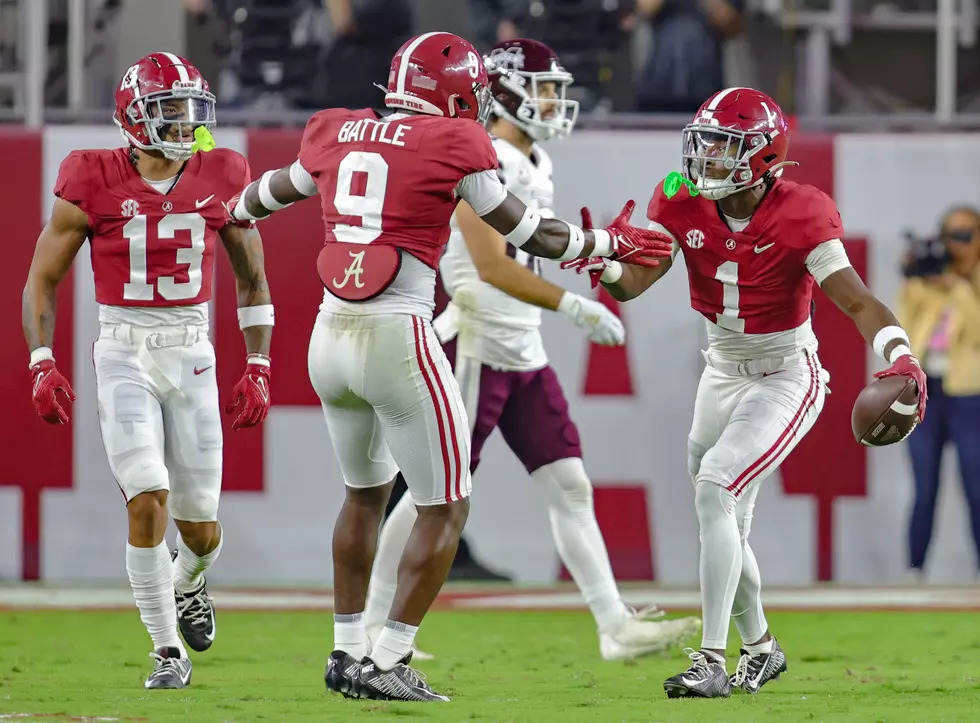 Alabama Stays Put in Latest AP Poll
Getty Images
The Alabama Crimson Tide remains at No. 6 in Week 9's AP Poll after the team's 30-6 victory over Mississippi State on Saturday night.
The Crimson Tide received 1,266 points this week.
The top five remains the same as last week. Georgia is the top-ranked team with 1,530 points and 31 first-place votes. Ohio State is narrowly behind at No. 2 with 1,513 points and 18 first-place votes, Tennessee is No. 3 with 1,476 points and 13 first-place votes, Michigan is No, 4 with 1,382 points, and Clemson caps off the top five with 1,318 points and one first-place vote.
Seven teams in the SEC are currently ranked. The other conference teams in the Top 25 are Ole Miss at No. 15, LSU at No. 18, Kentucky at No. 19, and South Carolina at No. 25.
The Alabama Crimson Tide has a BYE week this upcoming weekend and plays the LSU Tigers on Saturday, November 5, 2022. Kickoff time is TBD. Coverage will be on Tide 100.9 and 95.3 The Bear.
Alabama vs Mississippi State 2022
More From Tuscaloosa Thread