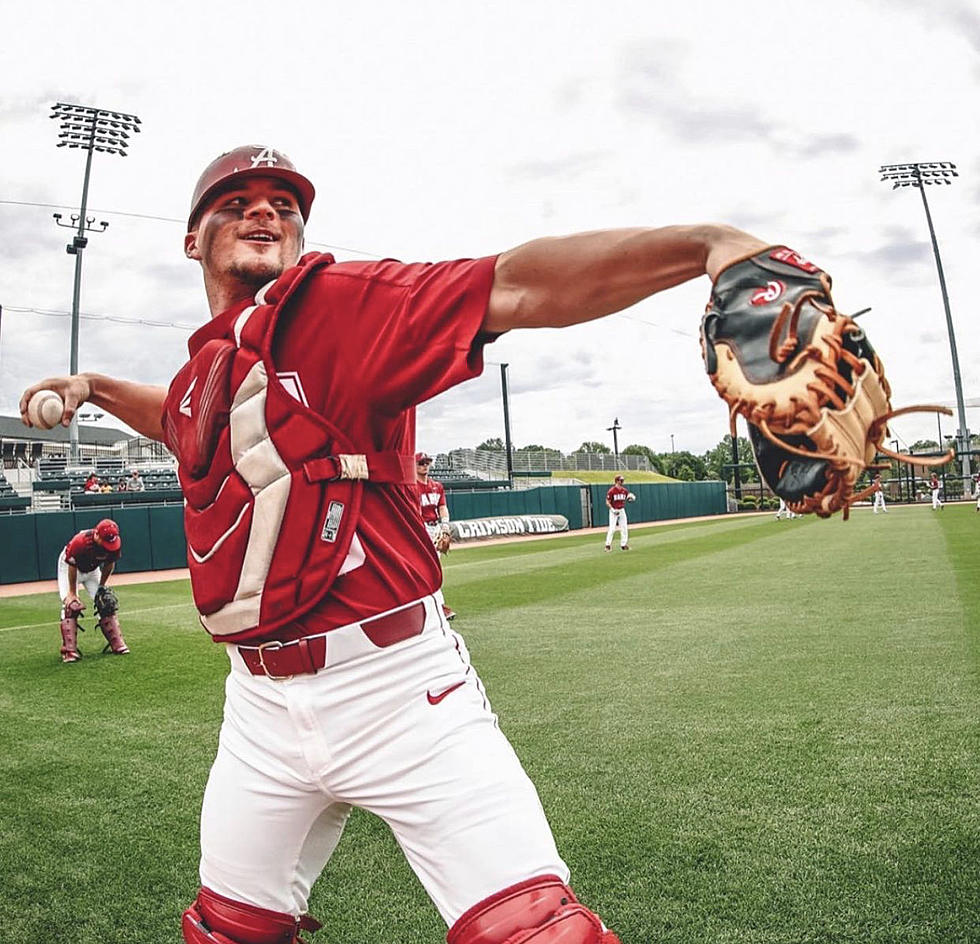 Alabama Catcher Sam Praytor Drafted By Miami Marlins
Curtesy of @sampraytor on Instagram
Alabama catcher Sam Praytor was selected by the Miami Marlins as the 17th pick in the sixth round of the 2021 MLB Draft. Praytor was the No. 179 overall selection in the draft.
Praytor played four seasons at Alabama and was often recognized as a team leader during Alabama baseball's rebuilding period. He started in a total of 122 games and saw time in an additional four. Praytor finished his collegiate career batting .285 with 19 doubles, 25 home runs, 85 RBI, 78 runs, and 63 walks.
Throughout his redshirt junior year, Praytor earned SEC Player of the Week on April 19th, 2021 due to his monster performance against Samford and Auburn, was named Third Team All-American by Collegiate Baseball News, and First Team All-SEC honors at catcher. Praytor led the team in home runs with 14 on the season as well as a team high 48 RBI. He also helped lead the Tide to post season regionals for the first time since 2014. Praytor graduated from UA with his degree in consumer sciences this past spring.
Praytor is the third-highest Alabama catcher ever taken in the MLB Draft in the school's history right behind Alex Avila in round 5 in 2008 and Jeremy Brown who was a first round draft pick in 2002.
Take a Look Inside Tuscaloosa County's Most Expensive Home
Downright Unbelievable Quirky Alabama Town Names
Have You Heard of these Quirky Alabama Towns? Some are Downright Unbelievable.
Why is This Tuscaloosa airbnb $6,000 a Night?
More From Tuscaloosa Thread