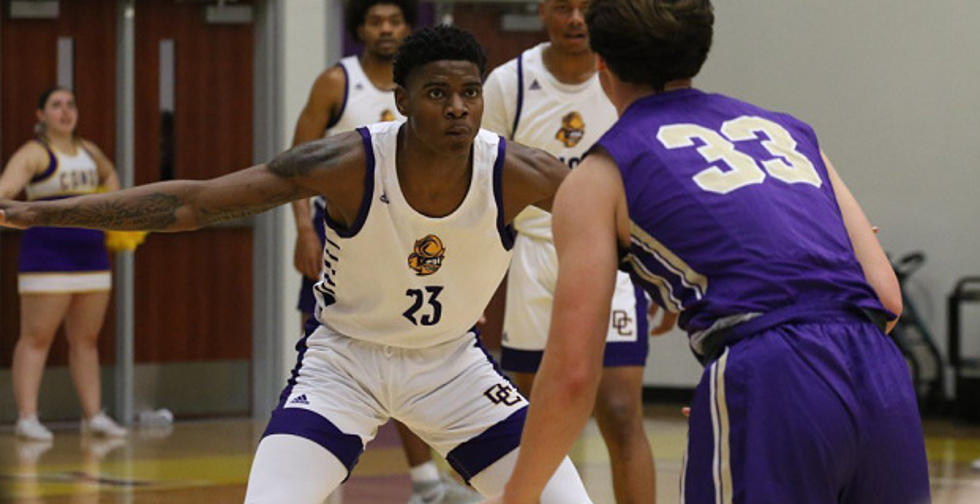 Alabama Basketball Lands Top JUCO Prospect Nick Pringle
Photo courtesy of @BamaOnline247
The Alabama Crimson Tide lands its third commitment in the 2022 basketball recruiting class on Thursday. Junior college prospect Nick Pringle announced on his social media that he would be joining the Alabama Crimson Tide. He's rated as the No. 1 junior college power forward in the class of 2022 and the No. 2 overall JUCO player for the class, according to the 247Sports Composite.
Pringle is a 6-foot-9, 220-pound forward for Dodge City Community College and had several prominent offers from Mississippi State, Kansas State, Georgia and others. Alabama beat out Georgia, Ole Miss, West Virginina an Wichita State for Pringle's college days.
In Pringle's 2021 junior college debut he scored eight points on 4-of-5 shooting in 21 minutes of play. He also hauled in 10 rebounds for Dodge City CC.
He spent the 2020-21 season playing at Wofford averaging 2 points and 2.1 rebounds per game while appearing in 15 games off the bench. While taking on Carver College in 2020 he dropped a double-double of 17 points and 11 rebounds.
The Crimson Tide now boasts the No. 10 recruiting class in the country and the No. 3 class in the SEC with two 5-star recruits, one 4-star and the top JUCO player in the nation.
Alabama is kicking off its season on Tuesday Nov. 9 by taking on Louisiana Tech at 8 p.m. in Coleman Coliseum.
The 2021 Alabama Football Schedule in Photos
Alabama Crimson Tide All-Time Rushing Leaders
Alabama 2021 Quarterbacks with Select RBs and LBs
The Alabama Crimson Tide hit the practice field for the 13th practice of the fall camp. It was the first day of fall classes and the focus was on the quarterbacks, running backs and linebackers.
More From Tuscaloosa Thread