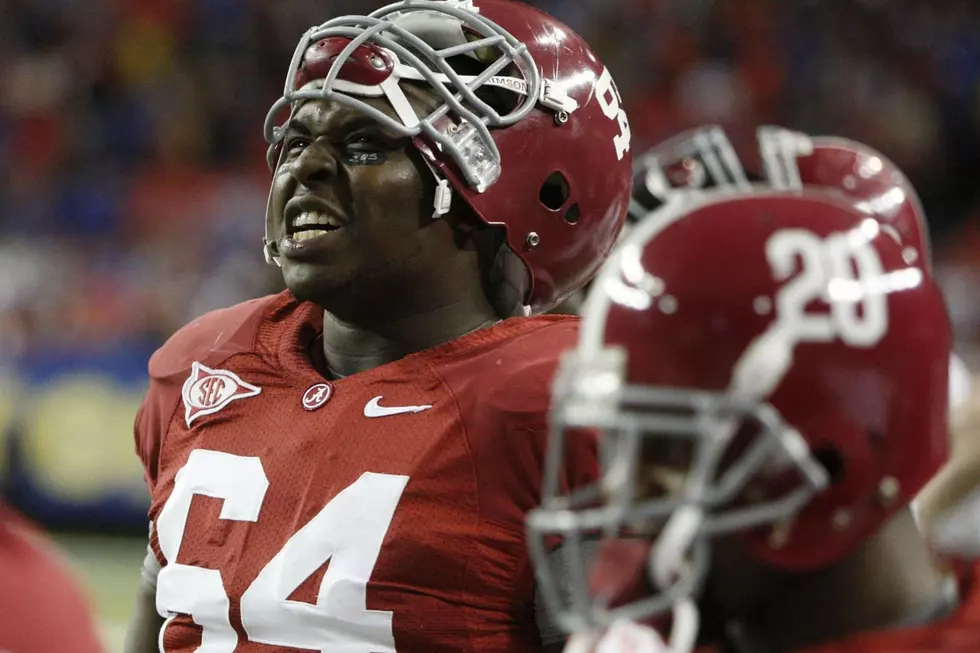 64 Days Away from Bama Kickoff: Kerry Murphy
Getty images
Each day counting down to Alabama's Week 1 matchup with Utah State, I will highlight one former player whose jersey number coincides with the amount of days until the game. Kickoff is just 64 days away, so let's look at one of the few players to don the number in program history, Kerry Murphy. 
Born in Hoover, AL, Kerry Murphy was a big-bodied defensive tackle who suited up for the Crimson Tide during the first part of the Nick Saban era. A four-star recruit coming out of Hoover High School, Murphy was considered by many recruiting outlets to be the second best player in the state behind Rolando McClain for the 2007 class.
Standing at 6-foot-5, 315 lbs. Murphy possessed excellent size and strength, making him a very highly sought after prospect for many programs.
The behemoth defensive tackle selected the Tide over the likes of Auburn, Miami, Ole Miss and more, becoming Saban's first commitment with Alabama. Despite signing with his new team in the spring of 2007, Murphy's grades out of high school failed to meet NCAA standards and the defender was forced to take the prep school route.
Murphy spent a season at Hargrave Military Academy where he played football while trying to raise his GPA. Ready to finally join the Crimson Tide for 2008, Murphy once again was found to not have sufficient grades in order to enroll and had to spend another year in prep school.
Finally, in 2009, the former four-star joined the Crimson Tide and served as the backup nose tackle to Terrence Cody on Saban's first national title team. In 2010, Murphy suffered an knee injury that sidelined him for the season, and despite attempting a return the next year, he was placed on medical redshirt and never able to return to playing.
Although his career was cut short by injury, the Hoover native finished up his degree in 2013 and moved back to his hometown where he now works as a car salesman.
Stay locked in to Tide1009.com for the countdown to Alabama football, and check out the rest of the list here.
Highest Rated Recruits of the Saban Era By Year
Check out Alabama's highest-rated recruit from each Crimson Tide recruiting class during the Nick Saban era.
Iconic Photos From Alabama's 18 National Championships
Claimed or recognized, no FBS football program has more national championships than the Tide. Look back on all 18 titles in Alabama history with these photos.
Here's Why Every SEC Team is Inferior to Alabama
More From Tuscaloosa Thread